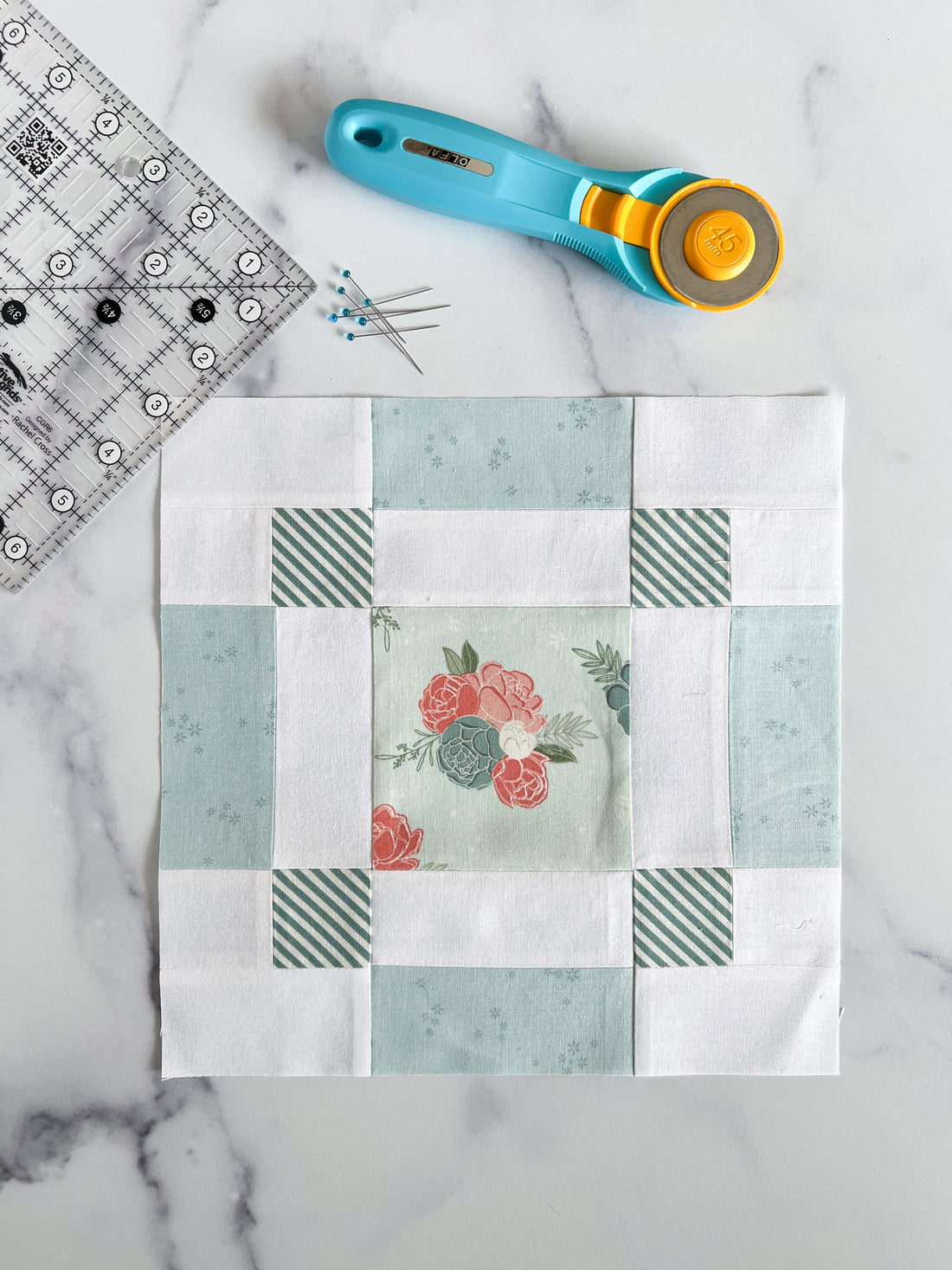 Riley Blake Block Challenge (2022)
I am so excited to share my contribution to this year's Riley Blake Block Challenge. This is my very first time taking part of it, and it's so so fun!
About the Challenge
Every year, Riley Blake designs bring together some of its designers to design blocks that are released one at a time.
This year 16 designers have contributed a block pattern that will be released throughout the first half of 2022. These blocks will come together into a gorgeous quilt by the end of May.
Meet Garden Charm
And here's my little contribution - Garden Charm! One of the things I love about quilting is how you can make striking designs with some simple shapes.
Garden Charm captures that by giving you room to play with color and fussy cutting, but with no tricky piecing.
For my sample I used some of my favorite blues from my Daybreak Fabric. While this version uses fussy cutting and stays within 1-2 color values, you can use up to 3 colors and even go scrappy!
Join the Challenge
To get the Garden Charm block pattern, as well as the patterns release up until now, head over to the Riley Blake Designs website. This is where you'll also get the new blocks released from here on out.
Also, if you wish to read more about each block, head over to the RBD blog and make sure to share your block on Instagram using the hashtag so you can join in all the fun! #rbdblockchallenge