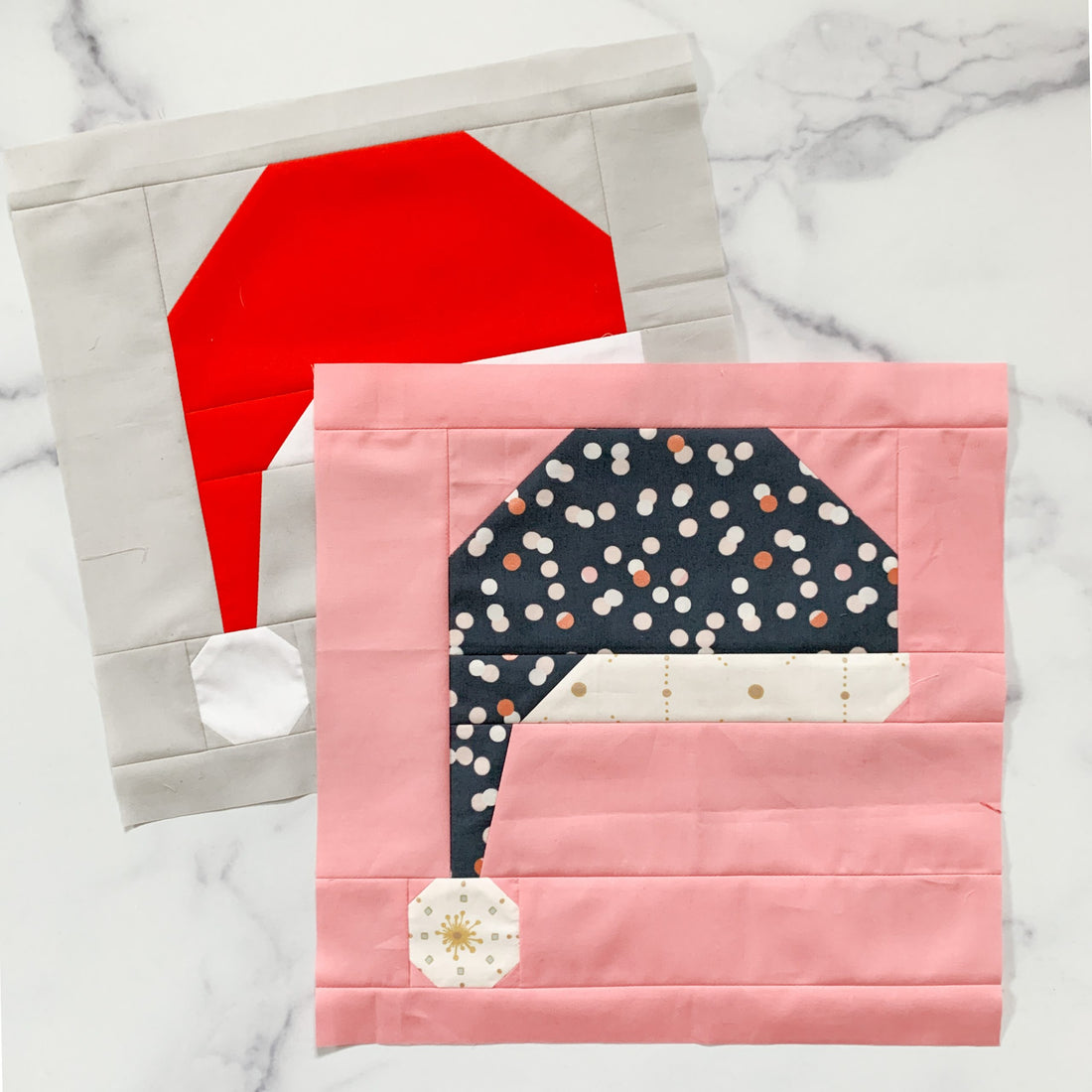 Quiltmas Spectacular 2020!
It's that wonderful time of the year again - it's quiltmas spectacular time!
I had the privilege of participating in the inaugural Quiltmas Spectacular last year, and I was so excited when Amanda reached out again this year. I sat down to sketch almost immediately after replying YES and that's how this St Nick quilt block came to be!
About the Block
The St Nick block was inspired by one of my favorite Christmas movies while growing up, Miracle on 34th Street, and my love for donning a Santa hat while passing out presents on Christmas morning.
The pattern, as with other patterns part of the Quiltmas Spectacular, is for a block measuring 12-1/2" x 12-1/2" unfinished.
So what can you do with it? Lots of things!
Make all 12 Quiltmas blocks for a sampler throw size quilt (just add some sashing and borders!)
Add side borders and swap pieces M in the pattern for taller pieces to make a pillow cover
Make 3 blocks and sew them together with some sashing and borders for a festive table runner or wall hanging!
This block is traditionally pieced (no paper piecing!) and comes together super fast, so there's plenty of time to finish up some festive projects for around the house!
Remember to tag me on Instagram and use the hashtags #cottonandjoypatterns and #quiltmasspectacular - I can't wait to see your blocks!