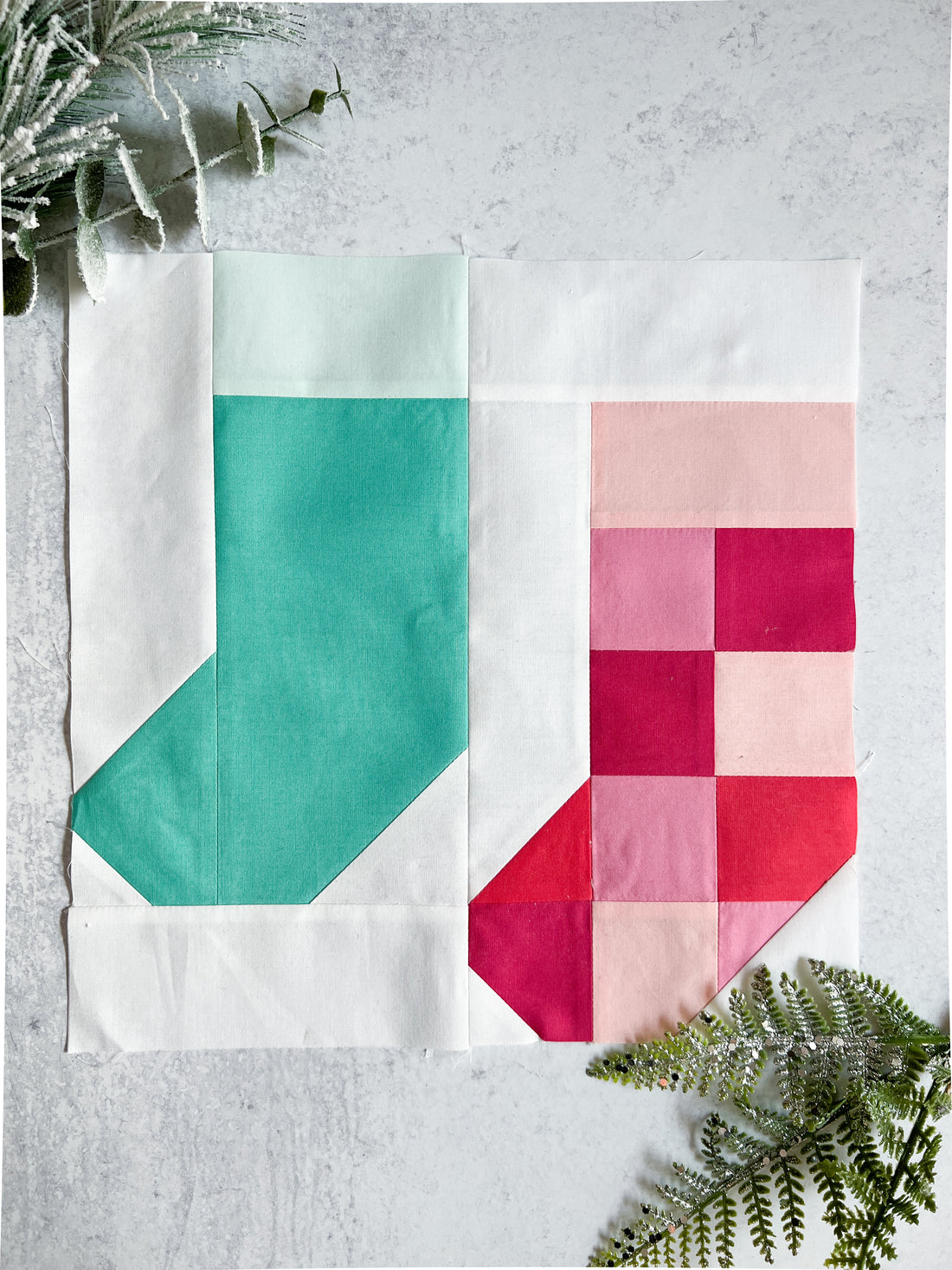 Quiltmas 2022! Meet Merry Mantle
It's that wonderful time of the year again - Quiltmas time!! 
This is the 4th year I've had the pleasure of participating in Quiltmas and I'm so happy to be back.
Quick confession: this year's block was designed last year, but then the Nordic Gnome came to life and these cute little stockings got set aside for the time being while Gnorman partied it up.
About the Block
Now that I've got that confession out, meet Merry Mantle!
Stockings are one of my favorite Christmas traditions and the house doesn't feel fully decorated until the stockings are hung. So stockings truly felt like the most obvious next step in this Quiltmas journey.
The pattern, as with patterns from previous Quiltmas Spectaculars, measures 12-1/2" x 12-1/2" unfinished.
The block is traditionally pieced and comes together pretty dang quick, if I do say so myself!
I cannot wait to see what you make with this fun little block!
Remember to tag me on Instagram and use the hashtags #cottonandjoypatterns and #quiltmasspectacular - I can't wait to see your blocks!