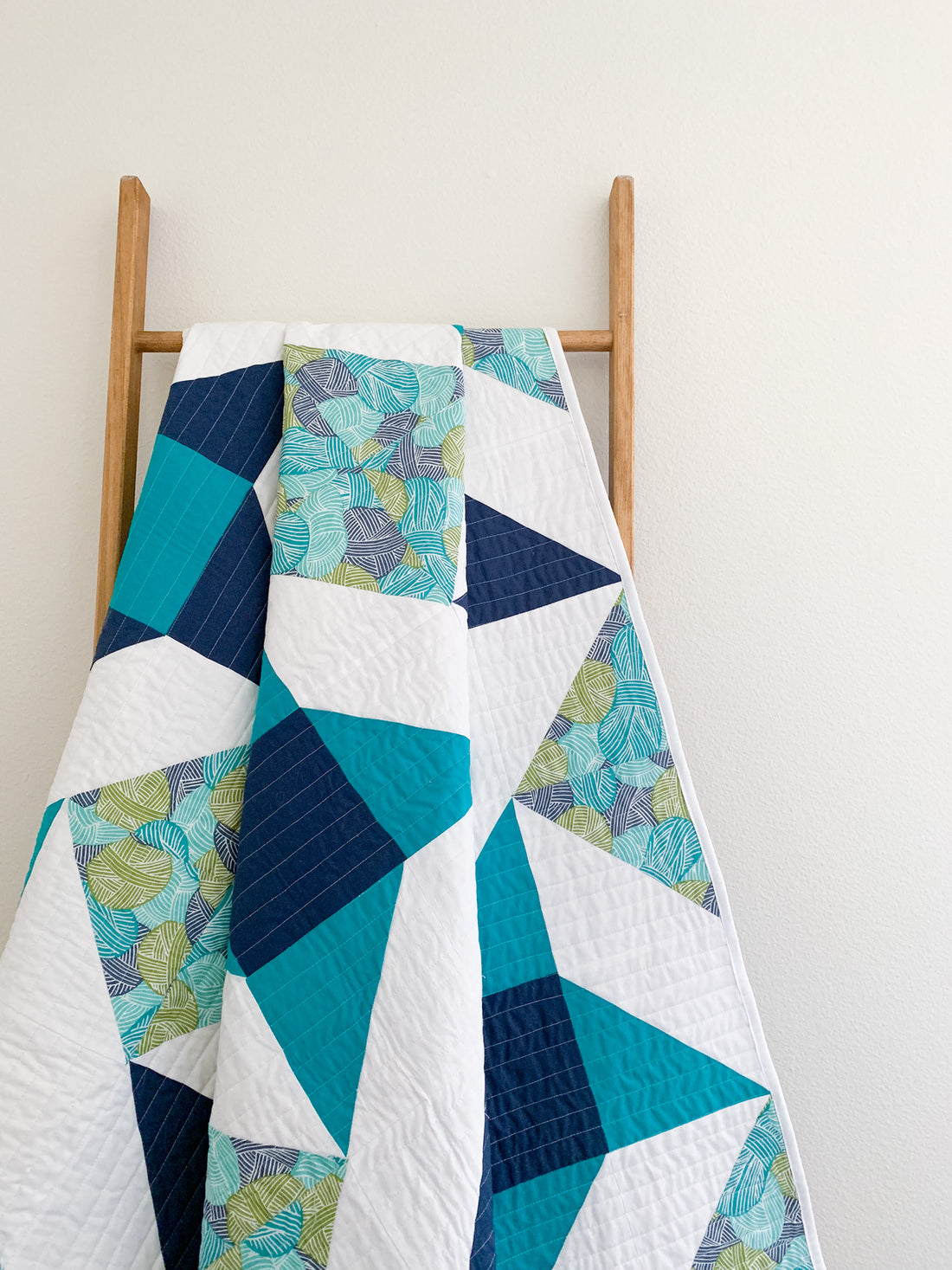 The Original Mighty Stars Quilt
I've written and rewritten this post about half a dozen times, I've meant to publish this at least 3 different times, but something always happened. It would've made more (business) sense to publish this post the week leading up to the release of Mighty Stars pattern, but today is my best friend's birthday, the friend that inspired Mighty Stars, so today is pretty dang good day to share this quilt too!
Where do I start? That's kind of always the issue with telling this story. It all sort of started along with Cotton + Joy. Shortly after I first started my quilty account my best friend said she really wanted a quilt from me in the future, she said she'd pay me to make her one once she found a pattern she liked. But, I couldn't wait for her to find a pattern, and I couldn't take her money haha.
This pattern was born from love and friendship. From wanting to be there when your friend needs you, but being miles, sometimes half a world away. I started planning a quilt for my best friend as a Christmas or birthday present, but once I landed on the fabric and pattern, it couldn't wait. I needed her to have it as soon as possible.
Mighty Stars is based on the classic Friendship Star quilt block, and I loved this setting I saw on a classic quilt which set the blocks in such a way that it looks like ribbons connecting the stars. All I could think of was how we are tied together by years of friendship and love.
It all sounds kind of cheesy, but I really wanted this quilt to be full of meaning and love. I poured my love into it from the designing, into the piecing, into the stitching. I want my best friend to feel the love whenever she snuggles with it.
I seriously could not be happier with the way it turns out and I hope she knows how much I love her.
Purchase The Pattern
pin for later