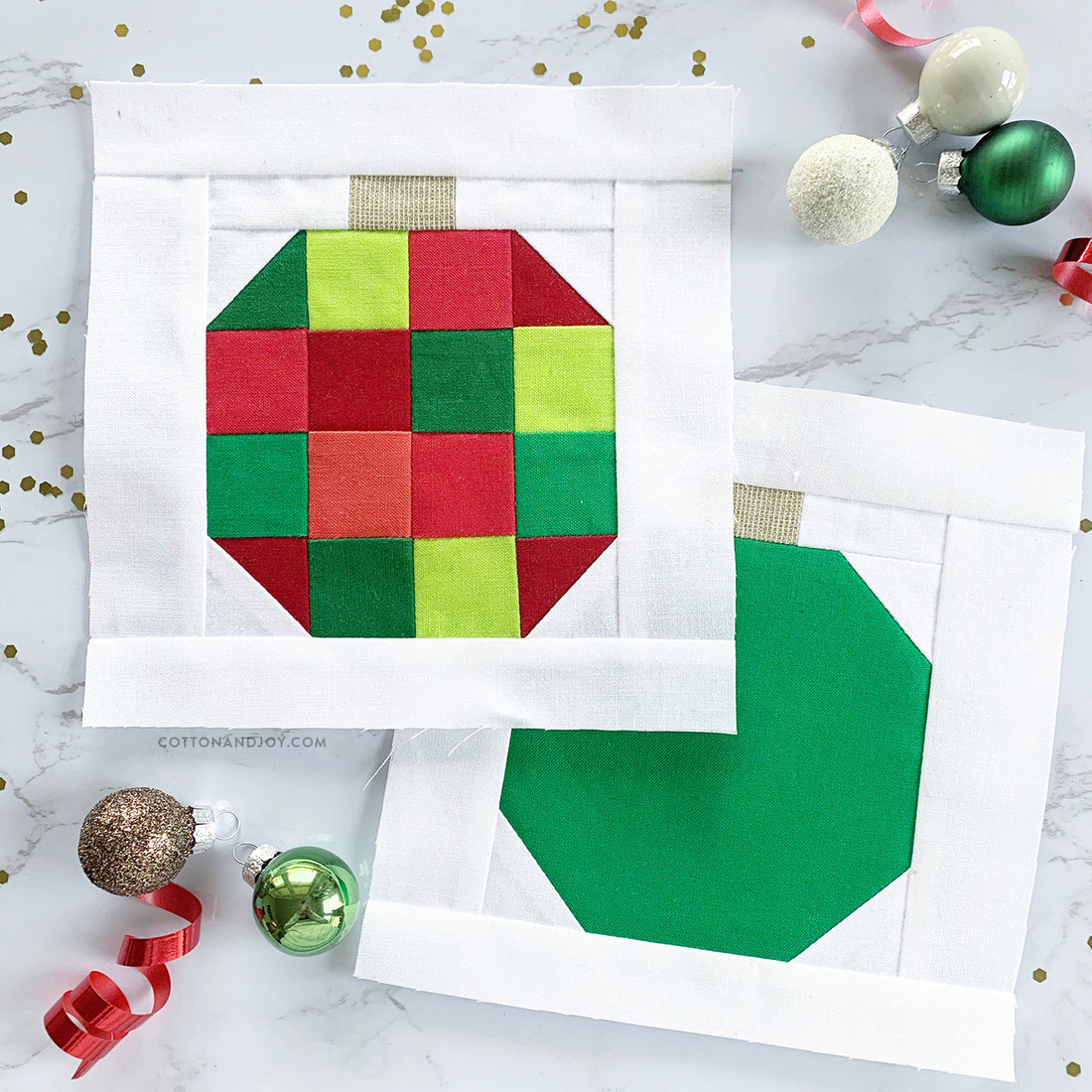 Quiltmas Spectacular 2019
Welcome friends!
It's my pleasure to bring you the Deck the Halls block. Click the button below to download and happy sewing!
The original PDF asked for 2 background pieces at 5" x 1.25" to be used in Page 3, Step 7.
However, those pieces should be 4.5" x 1.25" to be used as seen in the pattern diagrams.
The pattern PDF has been updated.
---
About the Block
The Deck the Halls block was inspired by all the lovely holiday decorations, and specifically, sparkly ornaments on trees shining as lights reflect off of them.
The instructions include two block variations: a solid variation, perfect to display some of your favorites holiday prints, and a scrappylicious variations for happy combinations and scrap busting.
Using the block
The pattern, as for other patterns part of the Quiltmas Spectacular, is for a block measuring 6-1/2" x 6-1/2" unfinished.
But what do to with the block from there? So many options! But here are some three of my top options:
• Finish the block at the current size for mug rugs
• Make 3-5 blocks and sew them all together on a row for a festive table runner or wall hanging
• Make 9 blocks and all sashing between the blocks and/or border around the blocks and make a pillow cover
Also, how fun is this modern festive colorway? I wish it went with our Christmas decor so I could make some pillow covers like this!
This block comes together super fast, so even though we're only a few days away from Christmas, you can finish your projects lickety-split! Remember to tag me on Instagram and use the hashtags #cottonandjoypatterns and #quiltmasspectacular
Happy Sewing!