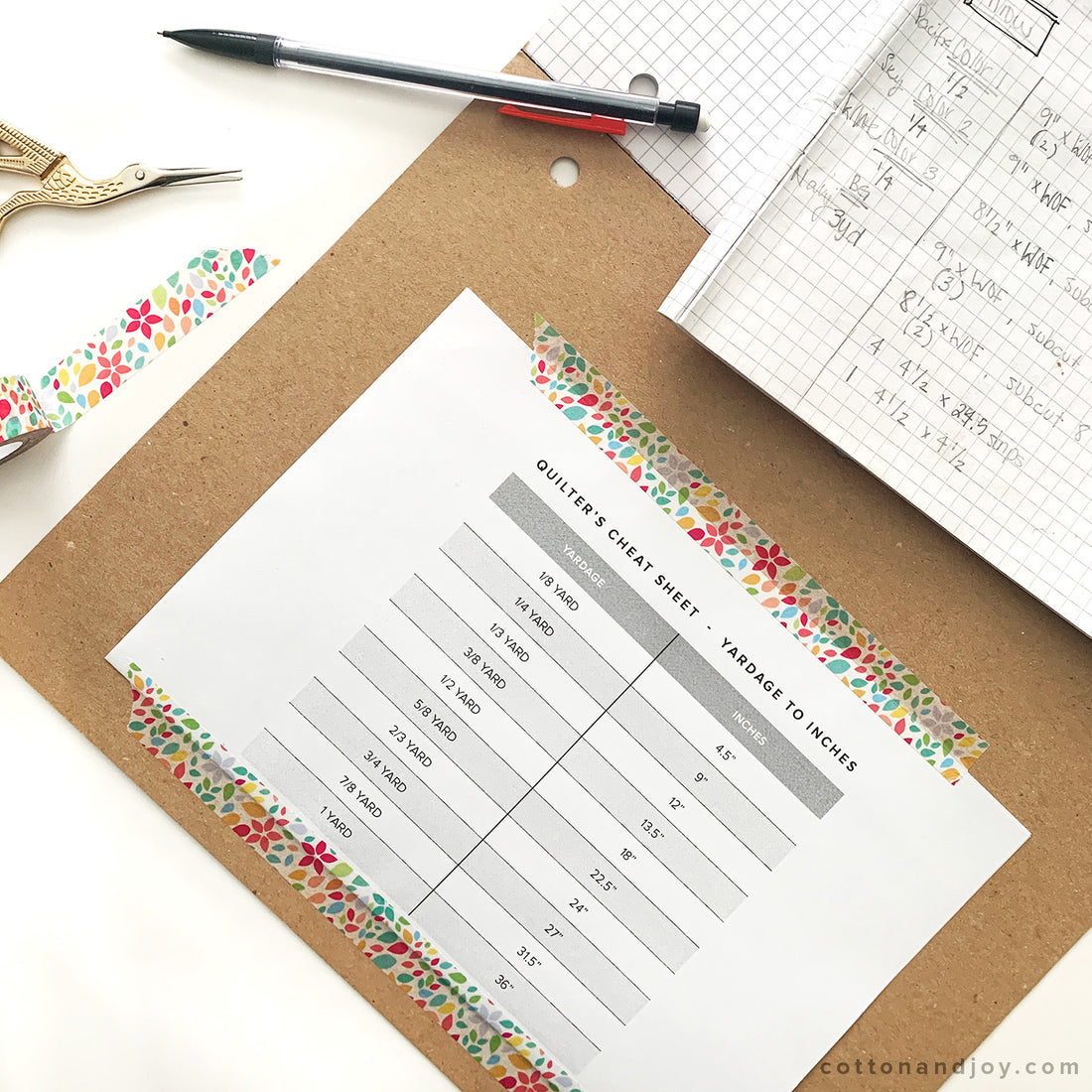 Quilter's Cheat Sheet - Free Download!
Ever wonder how many inches are in 3/8 yard? Download the free Quilter's Cheat Sheet - Yardage to Inches at the end of the post!
Confession: When I got into quilting, I did not realize the amount of math involved. It can be fun math, but math! So. Much. Math. All the quilty math! While there is lots of different quilty math, the one I find myself doing the most is the yardage to inches conversion.
How much is 5/8 yard in inches? Is this one random piece of fabric in my stash enough?! I don't know... let's find the calculator and figure it out!
Well, yesterday I finally got tired of constantly having to bring out my phone... erm, calculator for this particular bit of quilty math every five minutes (only a slight exaggeration when working on quilt patterns) and made a quick table with all the conversions in one, easy to find, place.
I shared a quick picture on my Instagram stories and quite a few people said they'd be interested on a download, which brings us to this here post.
The download is two pages. The first has all the conversions from 1/8 to 1 full yard. The second page includes all of those as well as every 1/2 yard increment from 1 yard to 4 yards.
You can download the Quilter's Cheat Sheet - Yardage to Inches file below and keep it on your computer or phone, or print it out and keep it by your cutting table. I'm keeping mine on the back of my sketch notebook, which is where I also do all my quilty math when thinking up quilt patterns!