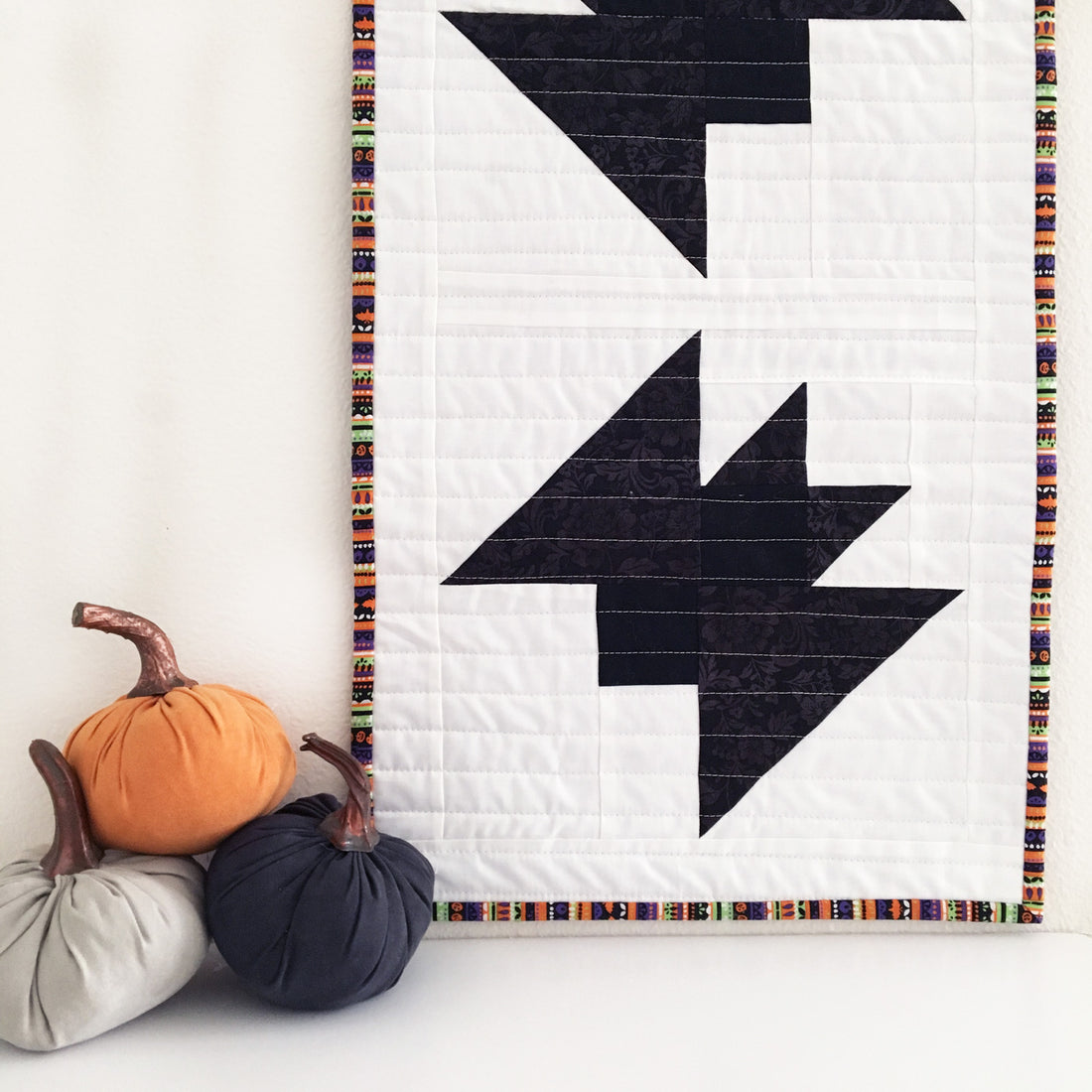 Little Bats Halloween Wall Hanging
Add a little spook with your home with this quick and easy bats Halloween wall hanging!
This year I'm on a mission to have all Christmas presents wrapped at least a week or two before Christmas. This mission is a big feat considering I'm usually praying to the Amazon Prime gods to come through for me at the last minute.
While on this mission, I sat down to design a quilt for my husband. As I sketched, I came across a not-so Christmas-y, very Halloween-y block design.
I immediately love their simplicity and how cute the little bats were. So, I went to the next page on my sketchbook and played around with the bat quilt block. The end result is slightly different from the original that first showed up and I love it!
I thought about making a full-sized throw, but I decided on a fun Halloween wall hanging! I used two different fabrics for interest - a solid black and barely-there florals fabric in black I found at JoAnn's. I finished it off with a fun Halloween-themed stripe binding, and I'm in love with the result!
And because I love Halloween, I'm sharing the free pattern below! The wall hanging a super quick project that you can have ready in a day and add a little spookiness to your home!
pin for later