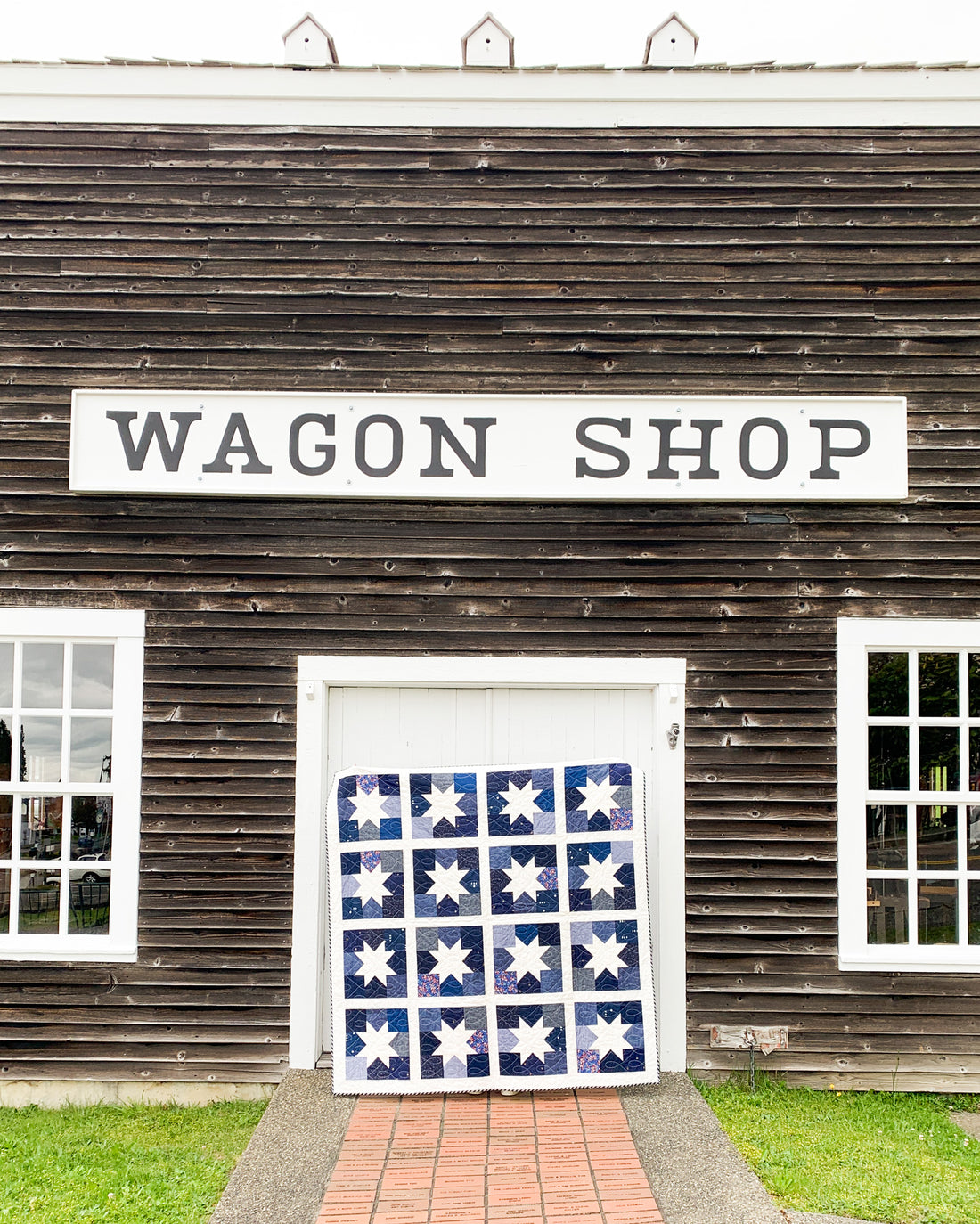 Joyful Stars - A Scrappy Navy Quilt
Now it's time for quite possibly my favorite quilt I have ever made - Joyful Stars in scrappy navy! This one the second sample I made, right after I finished my Ombre Joyful Stars. I was waiting for my solids to arrive from Moda and I had the itch to make a quilt for me.
I wanted to make a quilt not because I needed to make it for a pattern release, but simply because it'd make me happy to do so. I wanted to make a quilt with the intention of keeping and snuggling and loving it for as long as the threads will hold. So I dove into my stash and came out with this assortment of blue fabrics. Some are yardage, some are FQs some are bigger scraps of multiple cuts that I've kept, some are left over from quilt backings.
To say I was excited to make this quilt, doesn't quite cover it.
I wish I had more pictures of the process but that didn't happen for two reasons. First, I was so deep into the process of cutting, mixing and matching, and sewing, that I didn't stop until I had all my blocks ready to go. And second, this quilt comes together so easily and quickly that there really isn't a good "stopping" place for pictures haha
Once I had my quilt top finished, I threw it on the floor so I could admire the whole thing and I squealed. It was better than I could have imagined. It was perfect.
Then came the decision of quilting - I knew I was making at least one more quilt top before the pattern release so instead of trying to squeeze in quilting time for this top, I decided to send it off to a long armer. I sent it to my local quilting shop, Sisters Quilt Shop, which offers quilting services and Morgan did an amazing job on this beauty!
I love the movement the quilting adds to the overall quilt and how the curves in the quilt help break up all the hard angles of the piecing.
For the backing, I chose one of my favorite prints by Amy Sinibaldi, Edelweiss from Sonata. And for the binding, I used some stripe binding from Bonnie and Camille's At Home collection. I honestly believe this binding and this quilt top were meant to be.
Purchase the Pattern