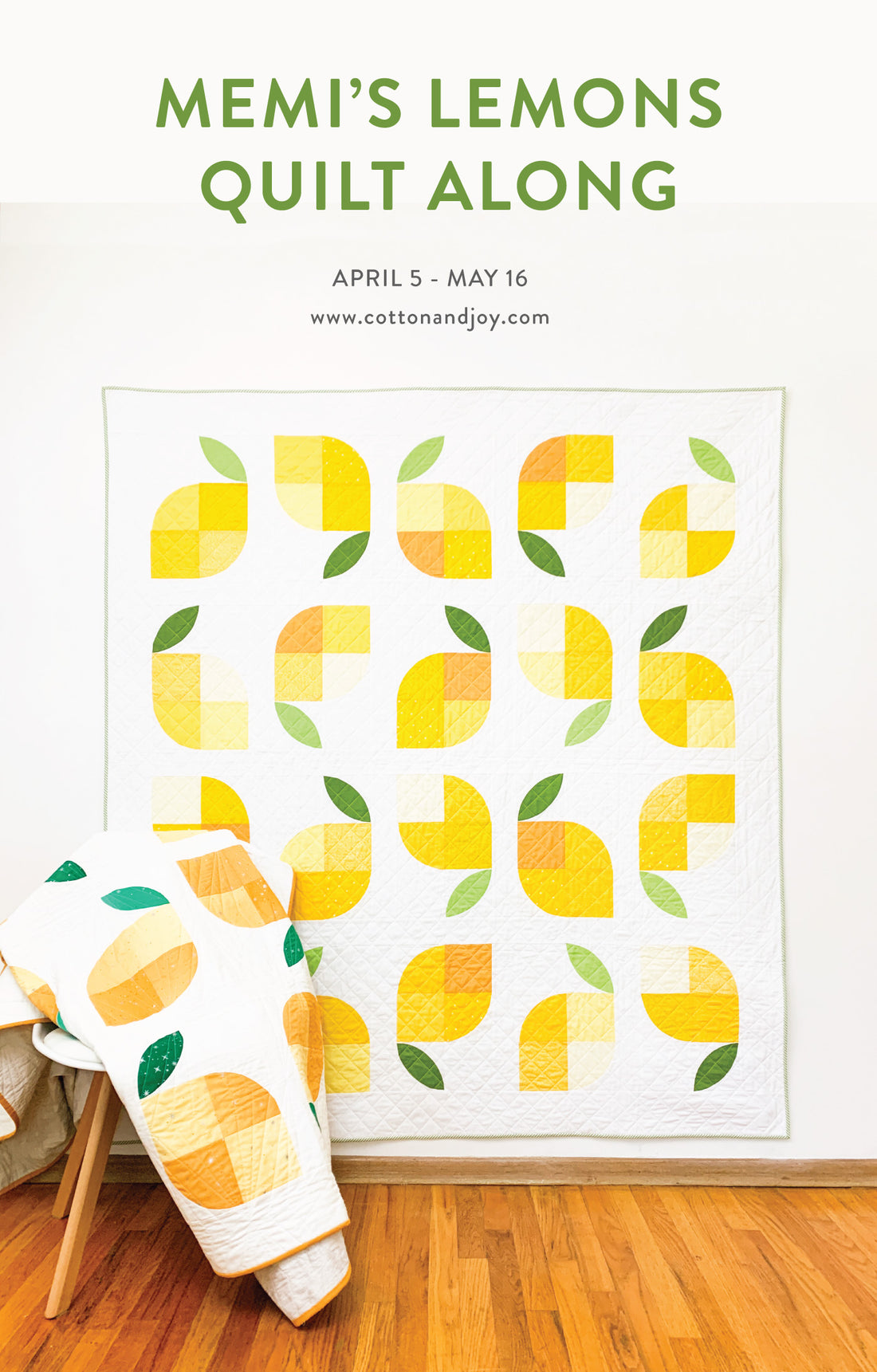 MEMI'S LEMONS QUILT ALONG!
The QAL starts April 5 and will run for 6 weeks.
It will include videos and Instagram lives so you can tackle curves without fear!
How to join
RSVP below and sign up to receive the weekly quilt-along emails.
Follow along on Instagram using the hashtag #memislemonsqal
Schedule
We will work in sections during this quilt along, learning how to sew the curves pieces one by one, and putting the blocks together at the end.
Week 1 (April 5) - Fabric Pull
Week 2 (April 12) - Cutting Fabric
Week 3 (April 19) - Quarter Circle Units
Week 4 (April 26) - Orange Peel Units
Week 5 (May 3) - Blocks Assembly
Week 6 (May 10) - Quilt Top Assembly
Get the pattern
Use code LEMONSQAL for 20% off the pattern! (Code expires April 18, 2021)
Sponsors
And what's a quilt along without some fun prizes from some amazing sponsors? I have so many incredibly generous small businesses and companies lined up to sponsor this sew along!
Lamb and Loom Fabrics - $50 shop credit
Fabric Stock - Fat Quarter Bundle
Riley Blake Designs - Custom Curated Fabric Bundle
Marmalade Mood Quilts - Fabric Bundle
Saltwater Fabrics - $50 shop gift card
Modern Textiles - Free Longarm Services
More coming soon!