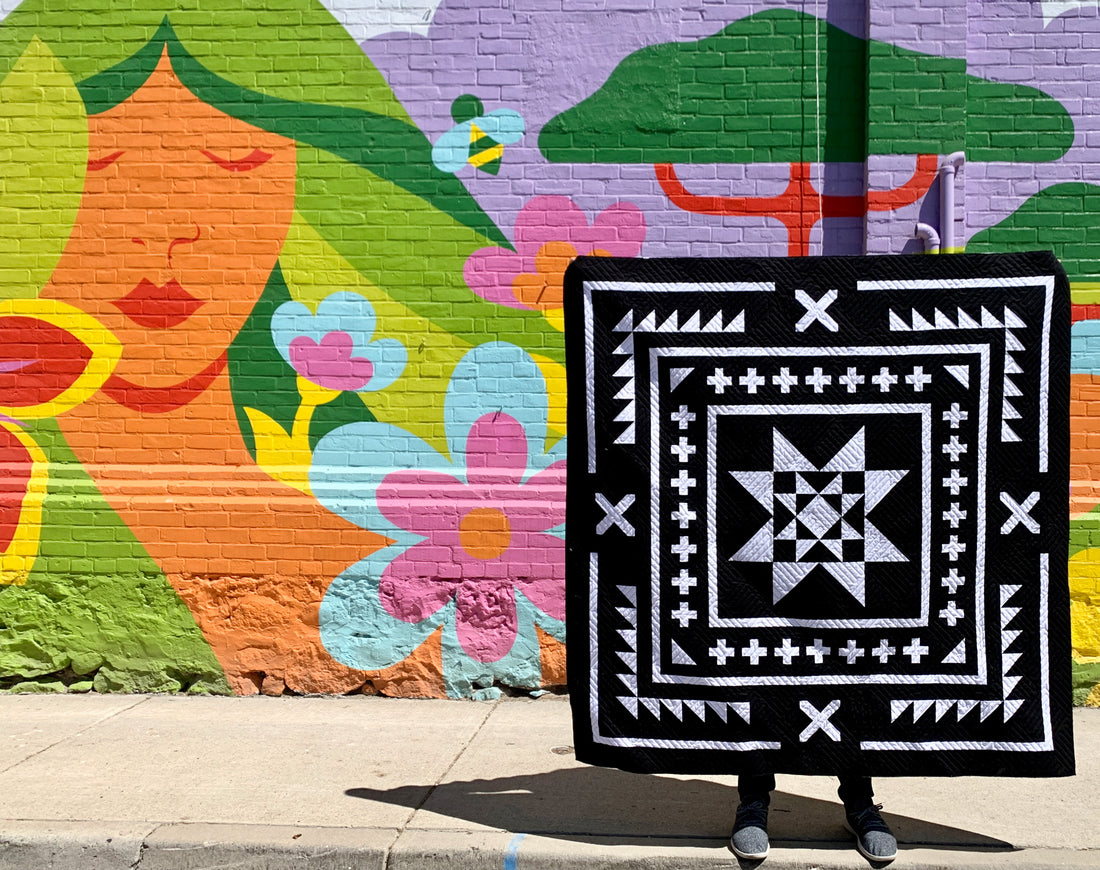 Golden Hour Quilt - The Tester Quilts
I always say I feel like the luckiest pattern designer - and it couldn't be more true than with this pattern testing round. This is by far my hardest pattern, and my testers took it on and did AMAZING.
In the past I've usually usually included the tester quilts at the bottom of one of my other blog posts during a pattern release, but after last release, I've decided to give them their very own post. So, without further adieu, here are the Golden Hour testers quilts!
Two Color Golden Hour Quilt
When Breanna messaged me ask if doing a two-color test was okay since it's not an official colorway, I couldn't say yes fast enough -- this is what testing is all about. Each tester making the pattern their own and providing feedback. This honestly couldn't have turned out better!
Daybreak Baby Golden Hour
Sarah is one of my very favorite quilty people so when she said she wanted to test Golden Hour AND wanted to do so with Daybreak fabric, I was giddy! She picked some of my favorite prints from the collection and I LOVE how it turned out!
Cool Splash Golden Hour 
Delphine has been a tester with me for a long time now, having tested more pattern than not so it was an honor to have her once again. Together we picked these wonderful Confetti Cotton Solids and I love the end result!
Daybreak Throw Size Golden Hour
Jessica of Sew Millie Mae is another quilter who has been testing for me for a long, long time so I was thrilled when she said she wanted to test Golden Hour with Daybreak fabric. She picked some wonderful prints from the collection and created this beauty!
Happy and Bright Golden Hour
If there's one tester who always surprises me in the best way possible with their fabric pulls, it's Amy. I never know what to expect other than I'll love it and this was no exception!
Muted Rainbow Golden Hour
And last, but definitely not least it's Julie's Golden Hour quilt. I can safely say that without Julie, there's a good chance that this pattern would still be in my drafts. I showed her a picture of my original Golden Hour and told her about my doubts - do I release it? Forget it? And she not-so-gently, very enthusiastically encouraged me through the whole process and I'm so so thankful for her!
Purchase the Pattern