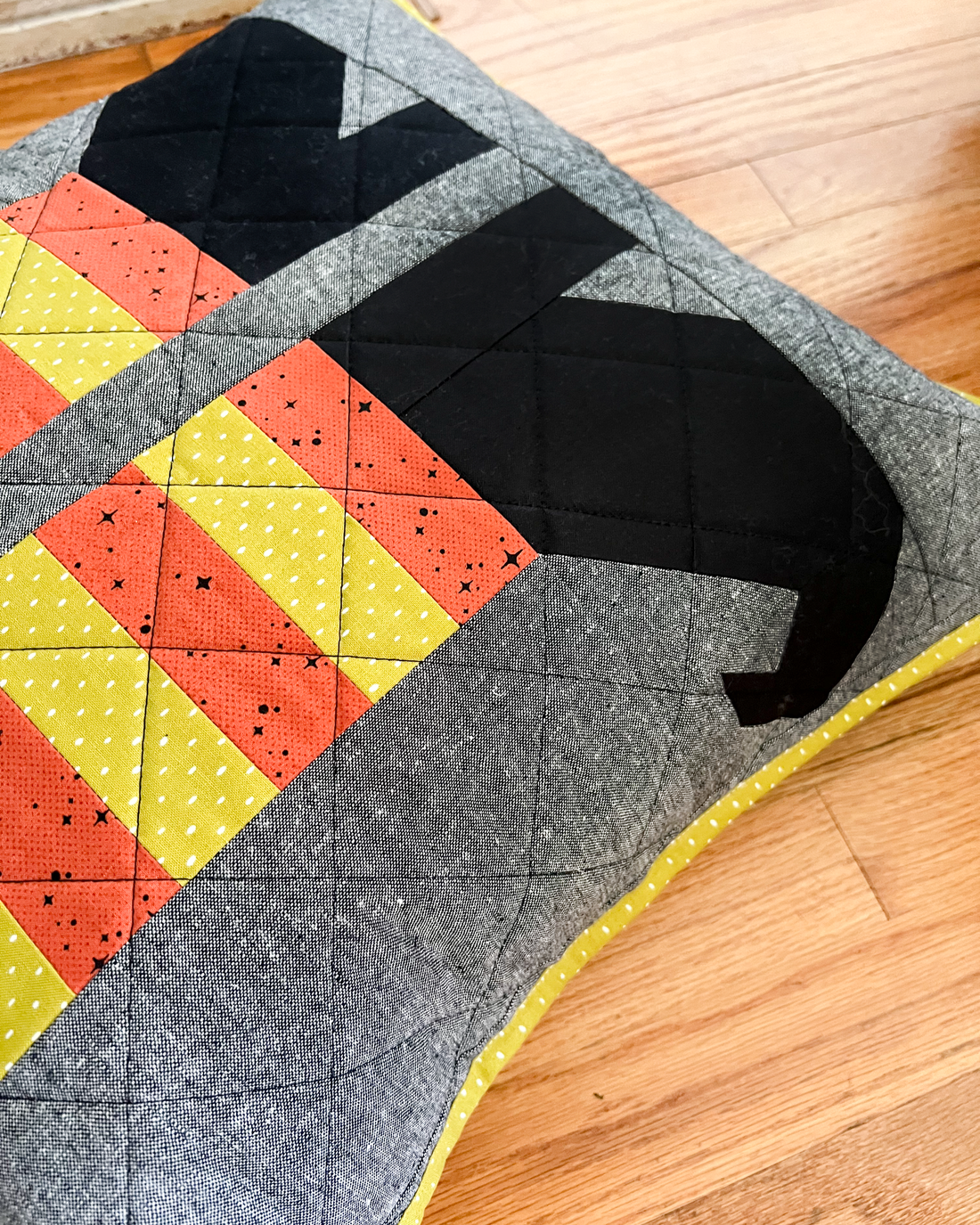 Free Halloween Pillow Pattern - Witchy Feet!
Halloween is by far one of my favorite holidays. Something about the transition into cooler weather and fun costumes just really does it for me. This is why I love to decorate for this holiday! Usually around September 15, I start bringing out the boxes and our house goes into spooky mode. 
Every year I try to add a handful of new decorations and there's always at least one me-made item. Over the last 3 years I've shared a few of these items in free pattern form and this year is no different. Let me introduce you to this year's free halloween pillow pattern: witchy feet!
I have to admit fall has kind of snuck up on me this year. I was not ready for the start of the school year and I wasn't really ready to go into spooky mode until later than normal. I blame the crazy hot summer we had! Anyhoo... once it really hit me that it's September and it's time to get spooky, I knew immediately what I wanted to make this fall for a halloween decoration.
The idea for this witchy feet has been floating around my head for a bit, but when I usually see them they're applique and while I don't hate applique, I do try to avoid it when I can. Do I sat with my grid notepad and Illustrator and thus these witchy feet were born! Getting the right proportions for the shoes took a little bit of playing around but I really love how they look.
The fun thing about this free pattern is that it can be a pillow or a wall hanging depending on your spooky decorating needs!
I hope you love these witchy feet as much as I do and be sure to tag me on Instagram @cottonandjoy and use the hashtag #witchyfeetpillow :D