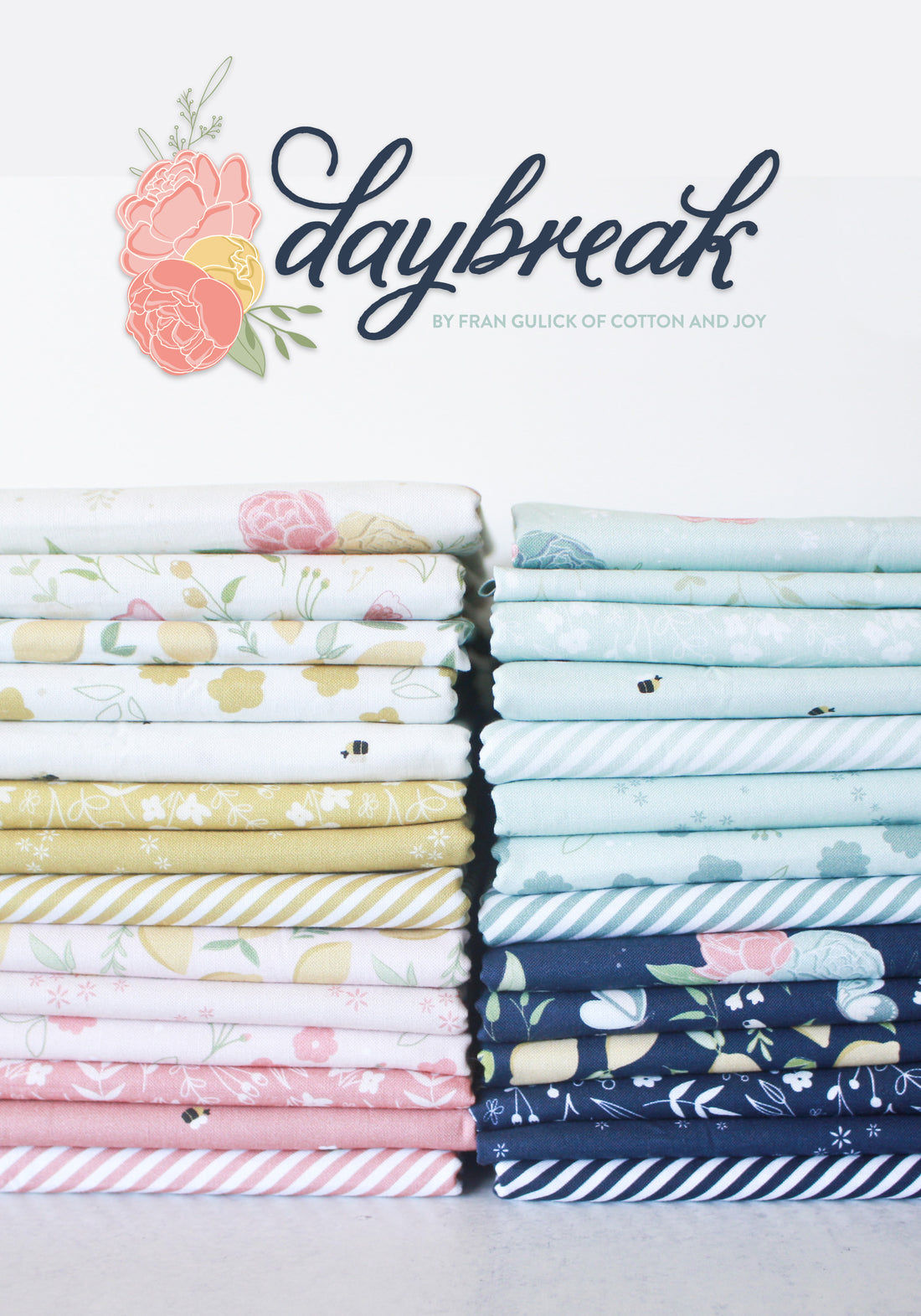 Daybreak Fabric Collection
I am so excited to officially introduce you to my very first fabric collection, Daybreak. I have been working on this fabric collection for so long that it's hard to believe it will be in quilt shops in just a few of months!
The collection is scheduled to hit quilt shops in February 2022 and it was inspired by the garden in my childhood home. Growing up, I live with my mom and grandparents and some of my earliest and most treasured memories are in our front garden or looking out at it from my bedroom window.
I'll be sharing all about this collection at Riley Blake's Virtual Market on November 11, 2021 at 11am MT (1pm EST/10am PST). You can join the Facebook Group here!
Daybreak has a total of 28 prints and it includes florals, butterflies, bees, lemons, and sweet details, all in my favorite colors - blues, pinks, and yellows. You can view the full Storyboard here.
I designed 2 quilt patterns to go along with the collection - both of which I've released in the last few months.
The first quilt pattern was Luminaries. A Fat Quarter friendly pattern, and perfect for confident beginners.
The second quilt pattern was Squared Up. This pattern is perfect for someone's first quilt or for anyone looking for a quick, fun sew. I designed this pattern to work specifically with 10" Stackers and to showcase prints.
As I mentioned, both quilt patterns are currently available in my shop. If you are a shop owner you can order these from Riley Blake Designs or directly from me through my wholesale page.
I have a few more Daybreak inspired projects to share with you once we get closer to February and I cannot wait to see what you all make with this fabric!
Fran, xo