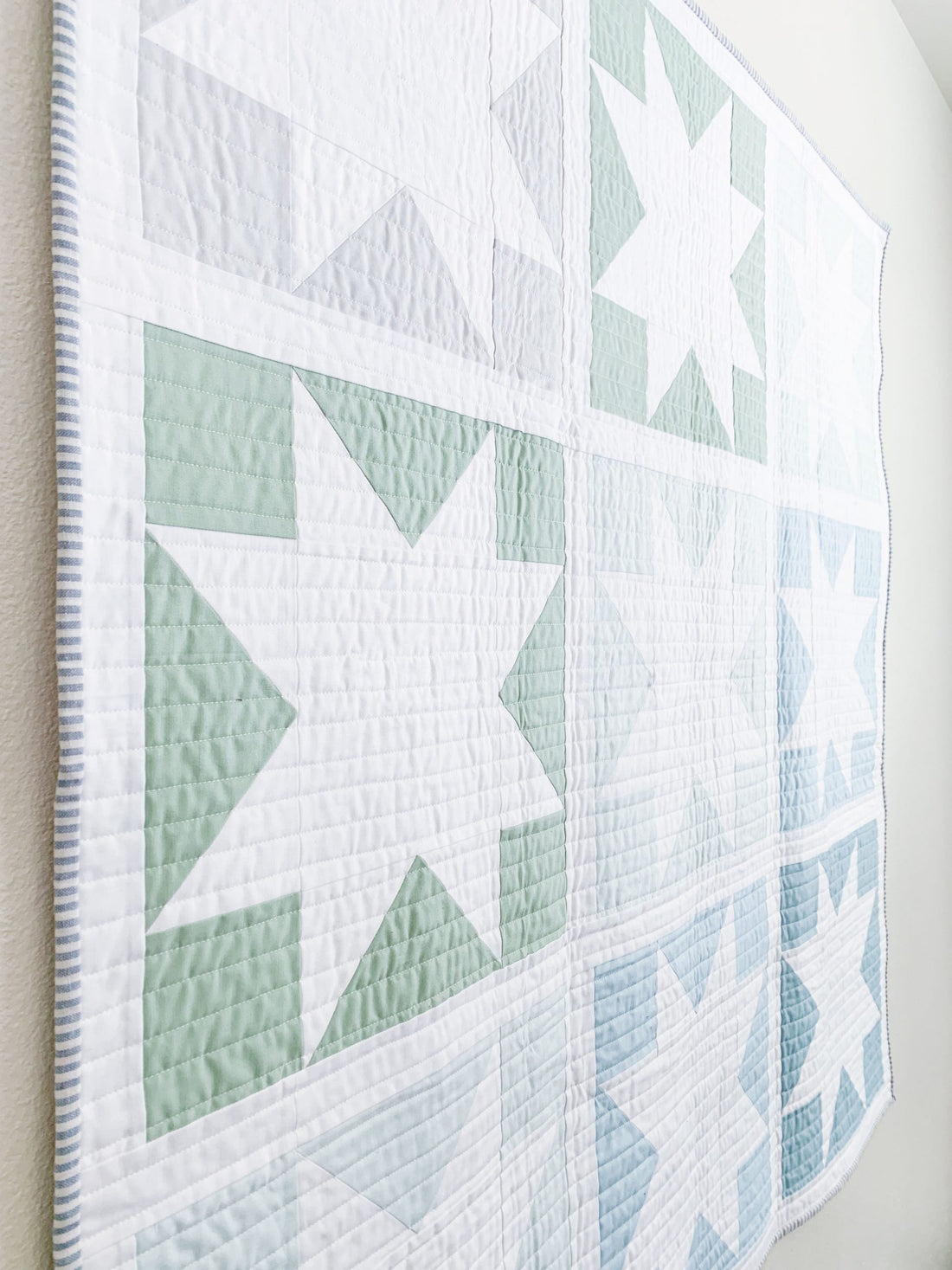 This month I had the honor to create a custom baby boy quilt and I'm in love! Late last month mom-to-be Kate contacted me about making this quilt for a baby boy she's adopting - and I couldn't say yes fast enough!
After getting to know each other a little bit more and taking a peek at her Instagram, I got a good sense of her aesthetic and together we came up with a game plan.
The quilt pattern is a modified version of Then Came June's Inside Out Star pattern. I removed 3 blocks to make it baby sized and used flying geese for the star points instead of HSTs, which the original pattern uses.
This baby quilt came together pretty quickly and I'm so glad it did since we had a bit of a tight turn around/deadline. I love how simple, and classic this baby boy quilt is!
I honestly cannot come up with a single thing I don't love about this baby boy quilt - from the colors to the backing, the classic straight line quilting, even the binding! - it's all lovely and makes me wish I had a baby I could snuggle close.
I cannot wait to see some pictures of this beautiful baby boy and his quilt!
Baby Boy Quilt Information -
Pattern: Then Came June's Inside Out Star (Modified)
Solids: White, Silver, Seafoam, Sky, Blue, Fog (All Kona Cotton)
Backing: Wooley Sheep in Black by Robert Kaufmann
Binding: Skinny Stripe in Chambray (Essex Yarn Dyed)
Purchase The Pattern