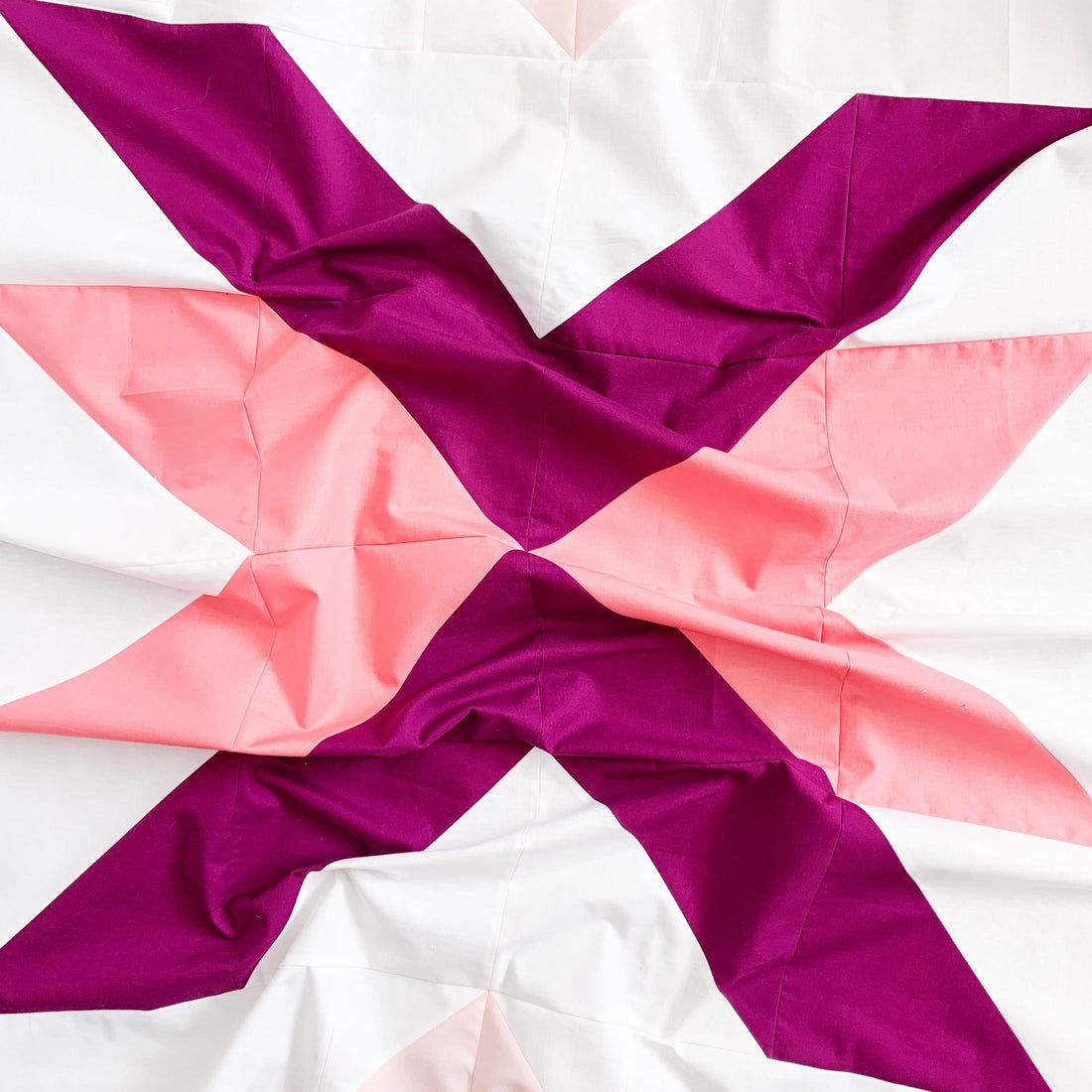 This past month I had the honor to pattern test for the amazing Erin of The Blanket Statement once again. I first pattern tested for Erin over the summer when she released her first pattern, Pine Falls Quilt. I had a lot of fun doing it and loved it.
Sadly because life got really busy, I was not able to pattern test for her other two patterns, but I couldn't say no to her once I saw the mockup for this new pattern, Cross Lake Quilt.
As with Pine Falls, Cross Lake makes use of big HSTs to create a stunning design. The quilt comes together super quick and it's a fun sew!
I'm also really excited that almost all of the fabric I used on this quilt came from my stash! The only piece that didn't was the backing, an adorable panda print from Dear Stella's Wide Awake collection.
I debated for a while what to use for the binding, but once I decided on the panda print for the background, I knew there was only one choice: a striped binding. I still had some left over from when I did it for the Pine Falls Quilt, and it felt only right. Granted, now I feel like every time I do one of Erin's patterns I'll have to use striped binding haha.
I honestly wasn't too sure of my color choices when I first set them aside, but once it all came together, I fell a little in love with this little cutie.
If you love the striking design on this quilt, you can get the pattern on The Blanket Statement's site. Happy sewing!