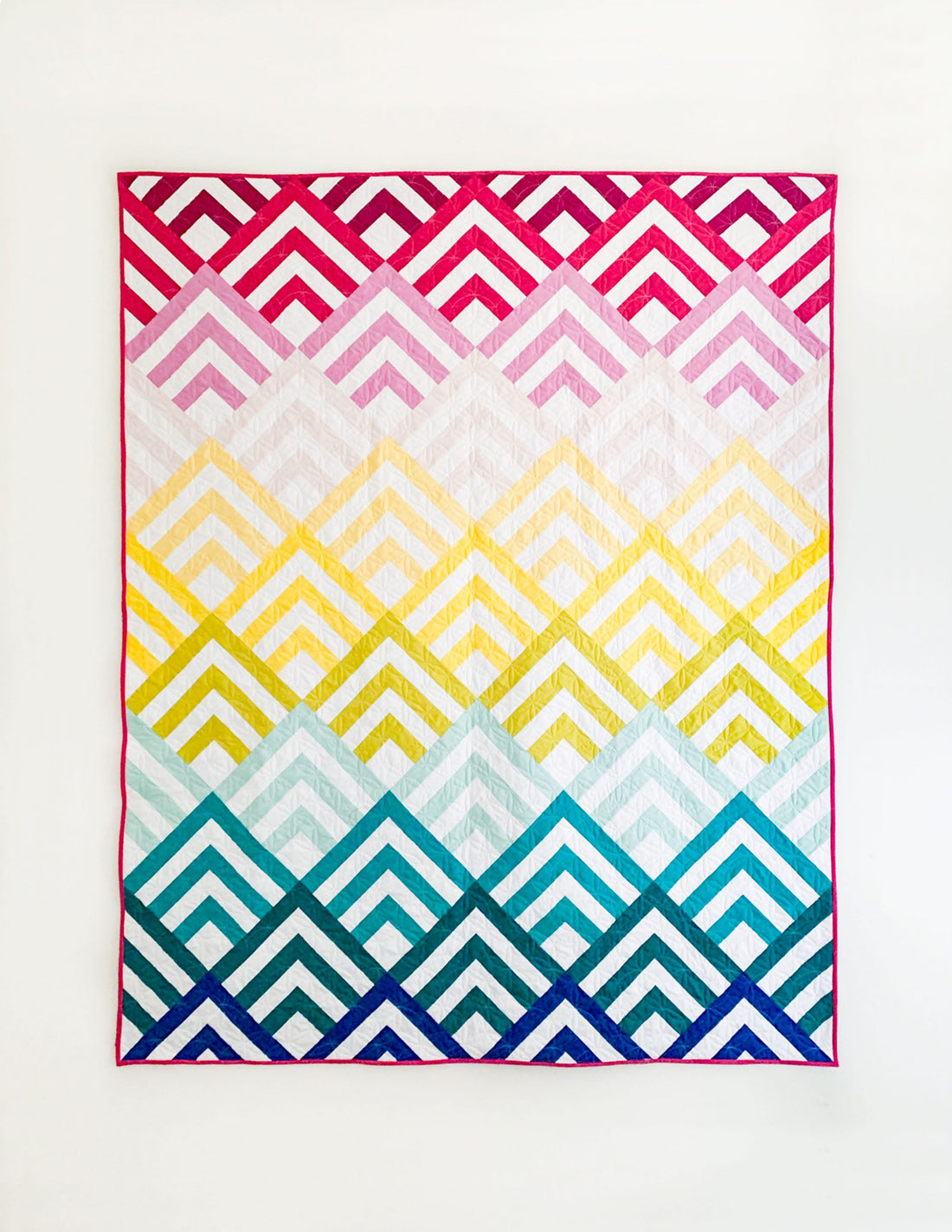 Cabin Peaks Quilt Pattern
Cabin Peaks quilt pattern is now on the shop!
It's finally here! The Cabin Peaks quilt pattern is now available and I am so dang excited!
I've had this idea in mind for a while. I just had to find the time and motivation to get it done. That motivation came when I joined the Pantone Quilt Challenge, and I made my first version, the Living Coral Cabin Peaks.
My original design needed some adjustments, some new math, but I loved the end result, so a pattern it became. For my second version, I went in a completely different direction color-wise. While my first version was a full ombre design, this version is close to a rainbow with three colorways, each with its own ombre effect.
What I really wanted for this version was bright and happy summer colors, and I'm so, so happy with the end result!
---
Purchase the Pattern
---
Testers Versions
As always, this pattern couldn't have happened without my amazing group of testers. So now in no particular order, the incredible versions from my testers!
Alexa's baby version is so.dang.cute! Read here about her baby-related binding plans - can't wait to see what color it'll be
Genna always knocks my socks off when testing and this wasn't the exception. I love how the dark background really off-sets and brings out the fabric she used!
Jessica's scrappy version stole my heart. I mean... look how good this is!
Sarah's muted rainbow version captured my heart!
Rachel went a completely different route and chose to do all the rows the same colors for her baby quilt and I LOVE IT.
And last, but definitely not least, Julie's AMAZING Ombre Confetti version! I love this so, so much, I honestly might have to go out and buy some Ombre fabric just so I can make myself one like this one!