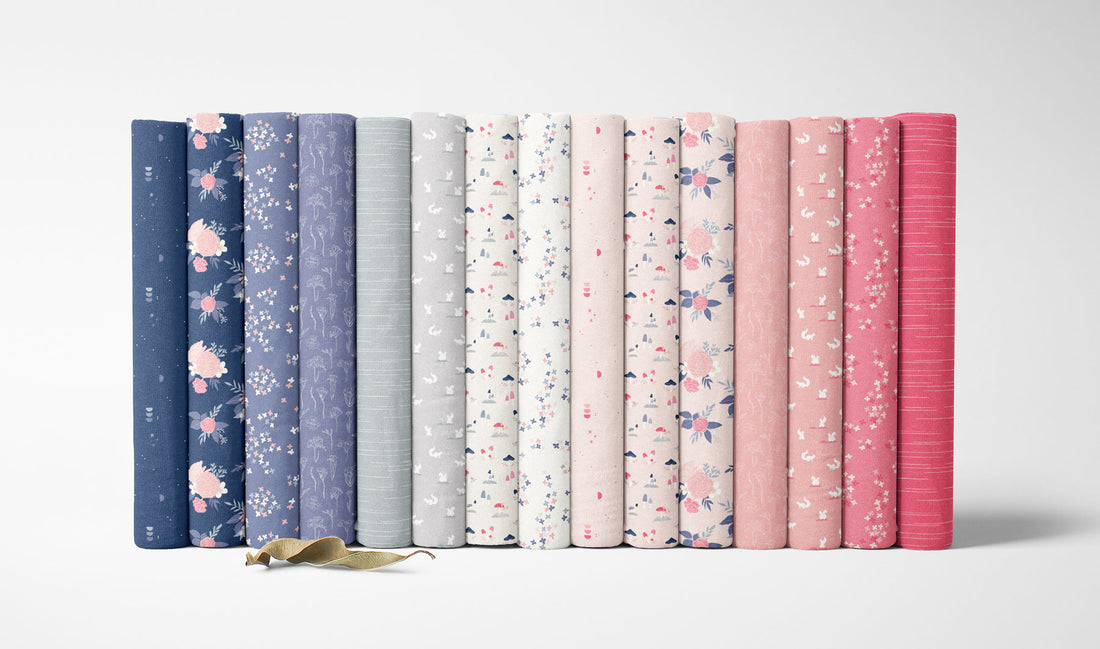 South Hill Fabric Collection
I am so excited to introduce you to my second fabric collection, South Hill. The collection is scheduled to hit quilt shops in December 2022 (possibly January 2023 depending on shipping).
Inspiration
My husband was in the military and during his career we moved a lot - as military families tend to do. But he retired at the end of 2020 and we bought our forever home in his childhood neighborhood - South Hill, in Spokane WA.
So this fabric collection was inspired by some of the memories we made during our first year in our forever home.
The Collection
South Hill has a total of 21 prints and it includes lots of florals, toadstools, squirrels, and small details, all in my favorite colors - blues and pinks, with some touches of neutrals. You can view the full Storyboard here.
Quilt Patterns
The collection includes two quilt patterns - Solstice Lights and Tiny Village.
If you've been around for a little while, you'll know that Solstice Lights is one of my existing patterns, but I'm re-doing it with the South Hill fabrics because I love how they work together! Solstice Lights is a FQ and yardage friendly pattern that's great for showcasing prints, and it's perfect for beginners - here's the South Hill mockup :)
The second pattern is Cozy Village. Since the fabric collection was inspired by our home and our time in the South Hill neighborhood, it felt only right to include house as part, somehow. I love how each house in the pattern is a little different - some with chimneys, some with doors, some with windows. It makes for a really dynamic pattern.
Cozy Village will be precut and FQ friendly, and will release at the end of 2022.
As I mentioned, Solstice Light is currently available in my shop, and Tiny Village will release at the end of the year, just in time to ship with the collection.
If you are a shop owner you can order these from Riley Blake Designs or directly from me through my wholesale page.
I hope you love the South Hill fabric collection as much as I do and I cannot wait to see what everyone makes with it once it's out in the world!