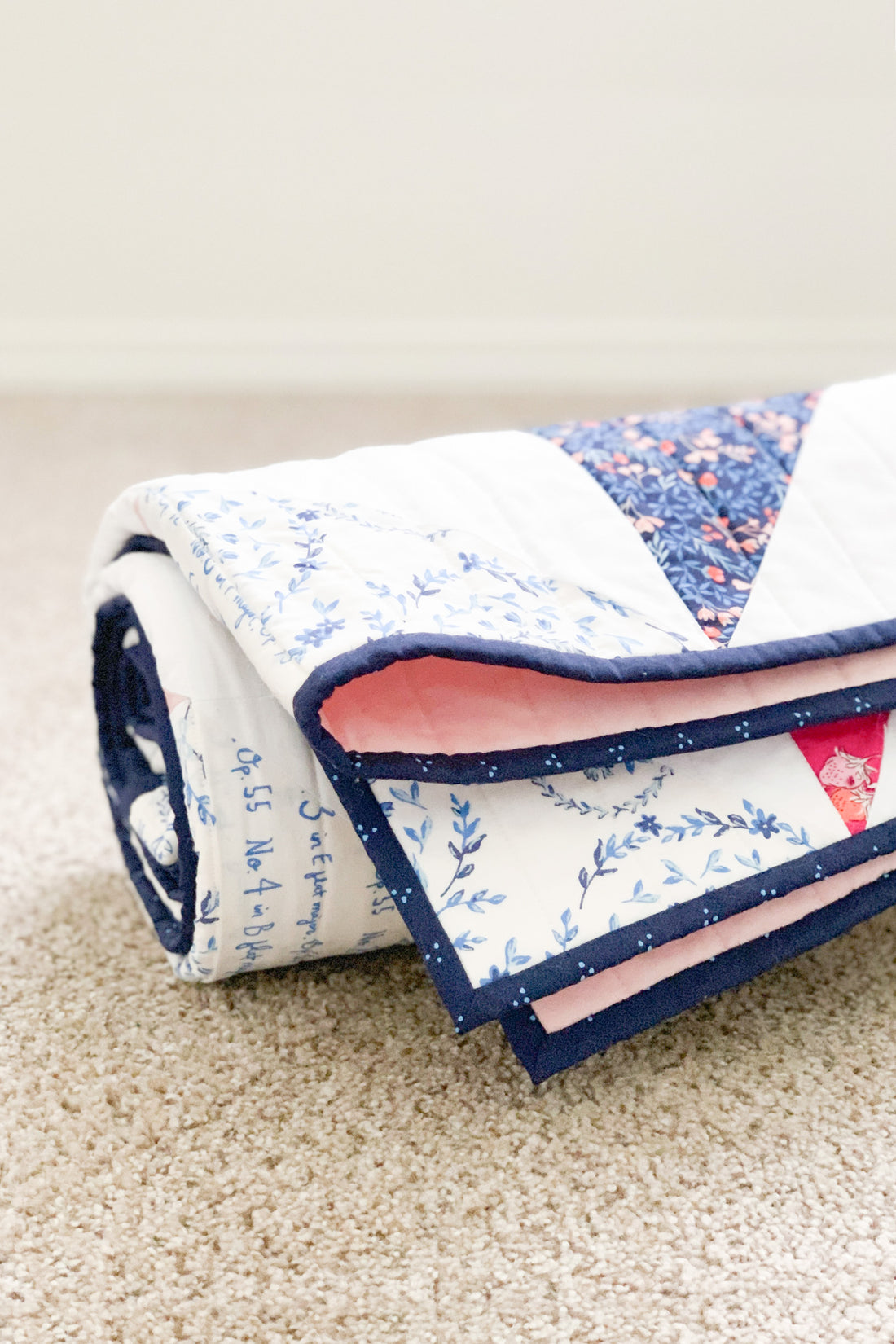 Sonata Showcase: Mighty Stars
(For those interested in the pattern, Mighty Stars is now available for purchase!)
Happy New Years, friends! Welcome to my stop on the Sonata Showcase :) If you had told me a few years ago that having a favorite fabric designer was a thing, I'm not sure I would've believed you. But it is possible, and for me, Amy Sinibaldi is one my favorite fabric designer.
Her designs are sweet and make my heart sing! What's even better, she's the sweetest person! Last year when I heard she was working on a new collection, I reached out to her basically begging it to be able to take part in the promo or blog hop for the Sonata fabric collection and she very sweetly said yes, which brings us to today's post!
I've had this pattern idea in my head for months and months. I originally designed it for my best friend (more on this next week!) and I wanted to make one for myself as well, so I took the opportunity Amy gave me and made me a throw size quilt with her wonderful fabric.
The dark blue floral print is quite possibly my favorite in the entire collection. When I matched it with the low volume floral wreath, the Edelweiss print, made my heart sing! This block is honestly my favorite block, possibly, ever!
For the binding, I used one of the deep blue prints from the collection. I love how it looks like a solid navy until you look at it more closely. For the backing, I used a solid pink fabric that matches one of the prints, and I went with a classic straight line quilting at 1-1/2" apart.
Between the double batting, the beautiful fabric, and the story behind the pattern, this is possibly my favorite quilt I've ever made. My mom keeps asking me what I'm doing with it, quite possibly trying to grab it for herself, but I cannot give it up.
If you love this collection as much as I do,
be sure to look at the blog hop!
---
Purchase The Pattern
---
pin for later