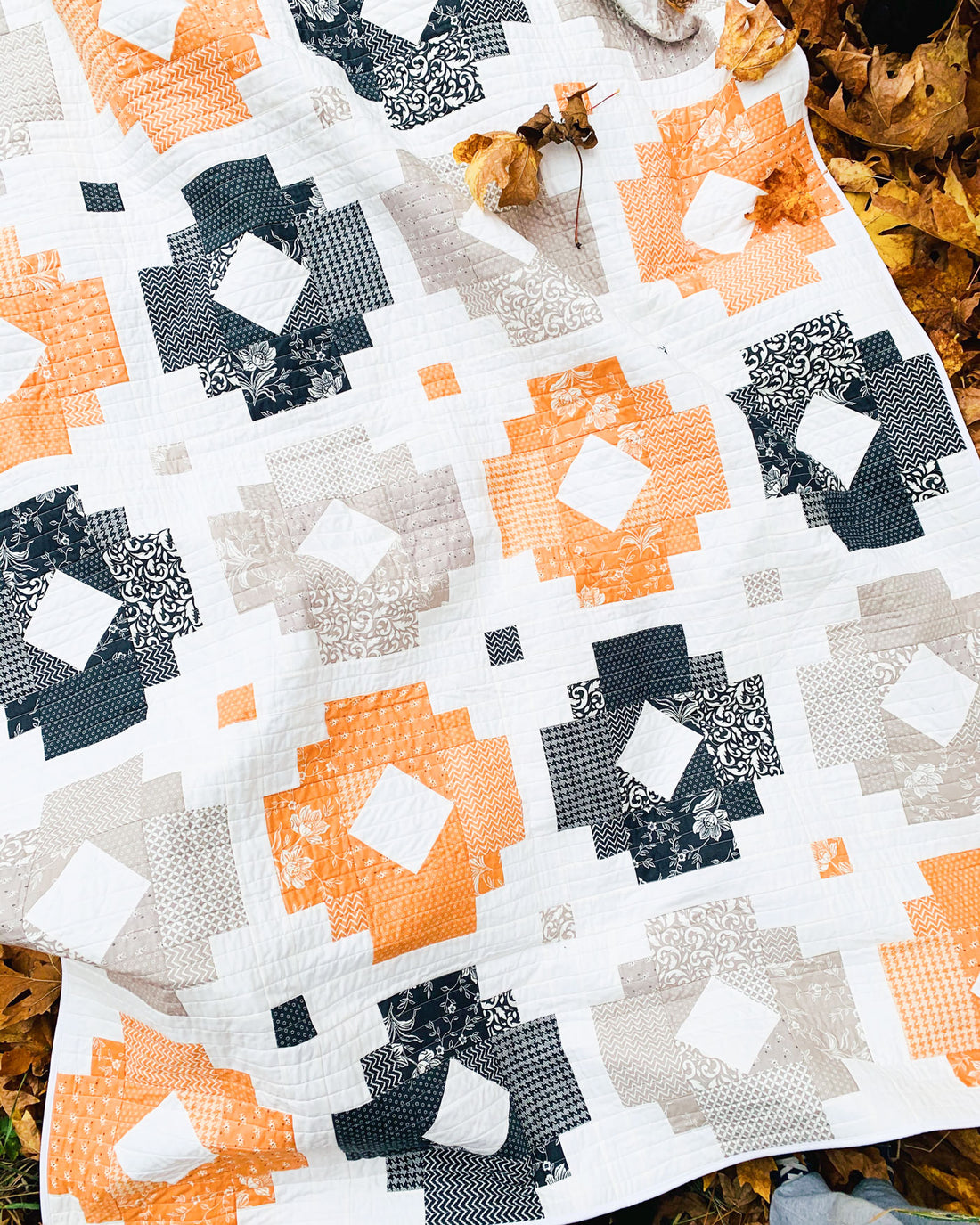 Solstice Lights Fig Tree & Co Edition
The Solstice Lights Quilt Pattern is available in the shop!
I have been wanting to share Solstice Lights "Fig Tree Edition" quilt here on my blog for a little while but life kept happening, but enough about that! Let's talk about this beauty :)
I fell in love with Fig Tree & Co's All Hallows Eve fabric the second I saw them. I couldn't not buy them when the bundles hit stores. The problem came, however, when I couldn't decide what to use them with. It was panic-inducing to think about cutting these beauties for a project that didn't do them justice. So the FQ bundle sat in my fabric cabinet for weeks, then months.
In comes my Solstice Lights pattern. I designed this pattern over the summer, and the second I was done mocking it up on Illustrator, I knew I had the perfect pattern for this bundle from Fig Tree & Co. I worked and worked on other projects and deadlines and made this "reward" project.
And it was SO worth it!
I mixed and matched the prints for a scrappy look, or as scrappy as you can get when using fabrics all from the same collection. For the backing, I used some Mammoth Flannel to make this quilt extra cozy for these chilly fall months.
For these pictures, we went to the Nisqually National Wildlife Refuge which provided for the perfect backdrop! My little dude wasn't too happy about how cold it was, but fear not, he was rewarded with some fries on the way home ;)
Purchase The Pattern
pin for later