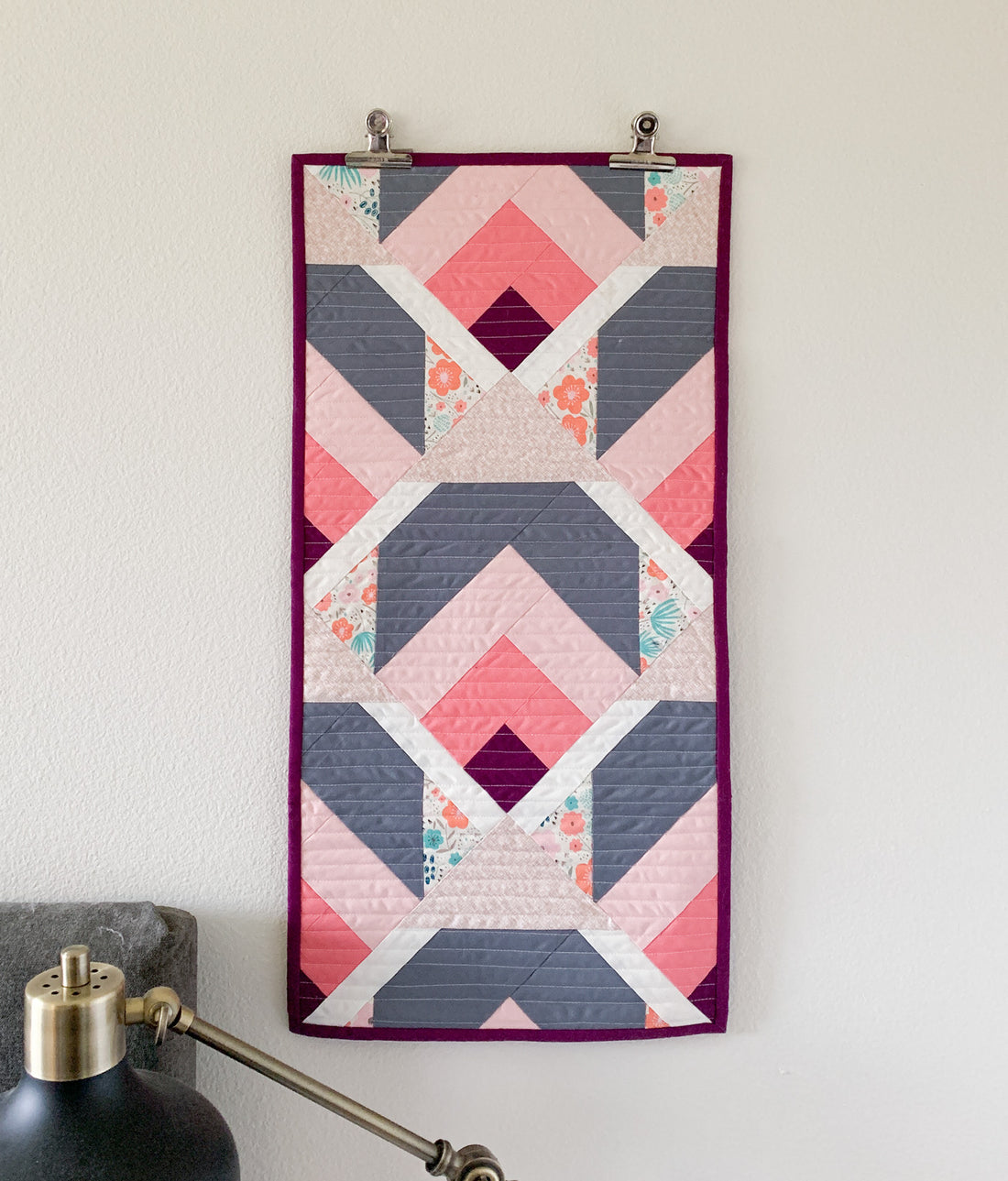 Over the summer, Brittany of Lo and Behold reached out to me about pattern testing for her again. After working with her on Mountain Horizon Quilt and loving it, I jumped on the opportunity immediately.
The pattern uses two traditional techniques for the block construction - log cabin and snow ball. I had pieced using the snow ball technique before, but it was my first time doing a log cabin block and I gotta say - I'm hooked!
For this wall hanging, I raided my own stash and I love the how all the pinks play off the floral print, and the white and grey balance it all out.
For the quilting, I did 1/2 inch matchstick quilting, it was my first time going this close together with my quilting and I completely fell in love with the texture. So yummy.
And this was the first time I tried big stitching the binding, and again, I love it. I guess you could say, I tried a lot of new things while making this quilt and guess what?! I loved all of them!
On a parting note, can I just have to say every time I look at this corner, it gives me so much satisfaction. Look at how well the piecing and binding match up. YAS.
Purchase the Snow Cabin Quilt pattern over at Lo and Behold Stitchery