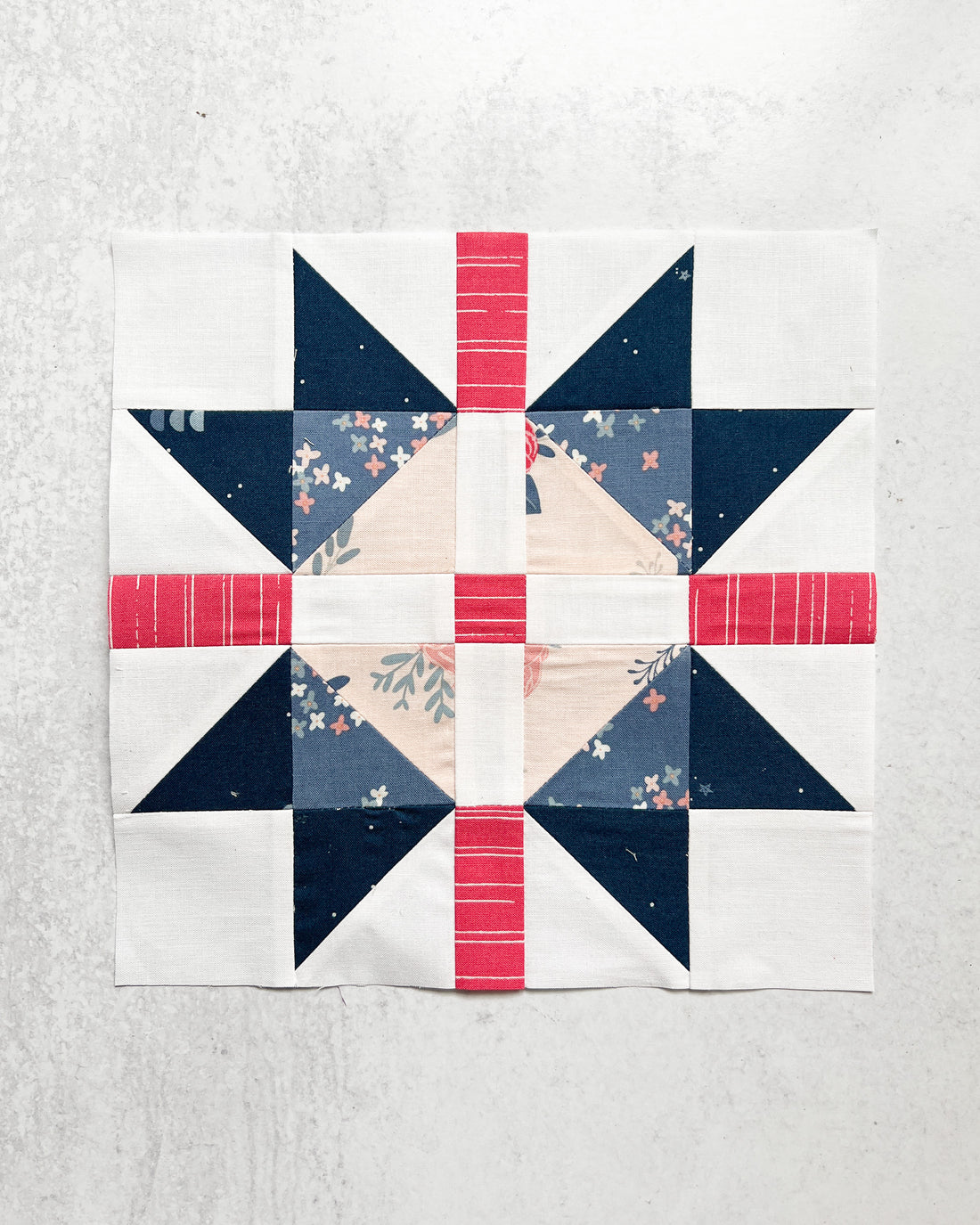 Riley Blake Block Challenge (2023)
Hi everyone! I am so excited to be joining the Riley Blake Block Challenge for the second year. I love being part of the Riley Blake designer team and these challenges have become a favorite of mine every year!
About the Challenge
Every year, Riley Blake Designs bring together some of its designers to create a wonderful sampler quilt.
Each new, FREE (!) block is released one at a time. The challenge officially started the first week of January and we are now about half-way through, and it's time for my block!
Meet Star Blossom
My contribution to this year's challenge is Star Blossom! When designing this block, I wanted to play around with the classic Sawtooth Star block, but make it... more. I wanted to change it up a bit while maintaining a recognizable sawtooth star. So, I added some fun sashing to break up the shape and broke up the center with half square triangles to add more movement.
For my sample block I used some of my favorite prints from my South Hill fabric collection. I adore how the blues and pinks go together.
Join the Challenge
To get the Star Blossom block pattern, as well as the other eight patterns release up until now, head over to the Riley Blake Designs website.
This is where you'll also get the new blocks released each week from here on out. And make sure to share your block on Instagram using the hashtag so you can join in all the fun! #rbdblockchallenge