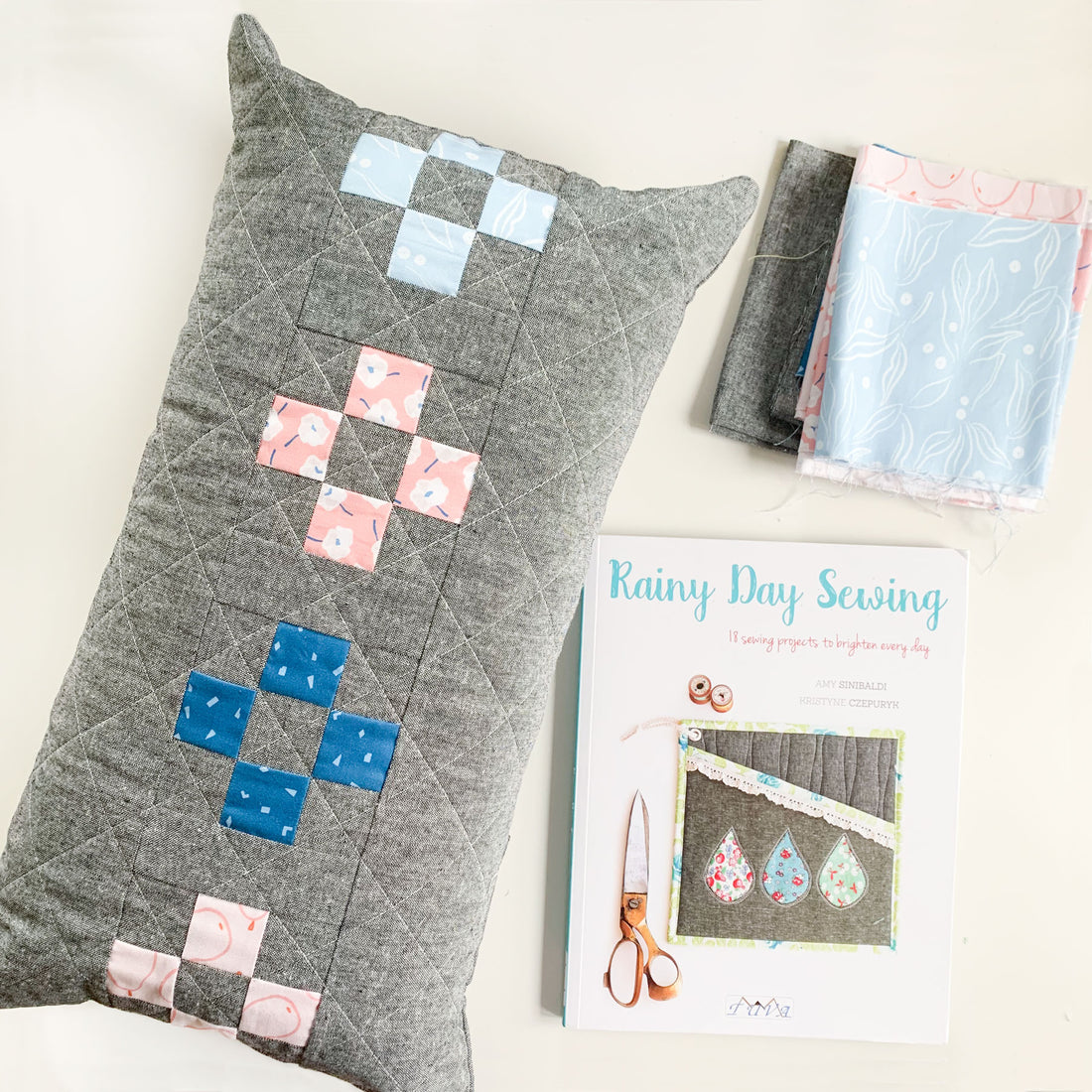 Rainy Day Sewing Book Tour - Spotlight Cushion
Hello friends! Welcome to my stop on the Rainy Day Sewing Book Tour! I cannot tell you how excited I was when I found out my favorite fabric designer, Amy Sinibaldi was releasing a new book. Her work makes my heart sing and I'm so, so happy to have the opportunity to collaborate with her again.
RELATED READING: SONATA SHOWCASE - MIGHTY STARS
The book is co-written with Kristyne Czepuryk from Pretty by Hand and is filled with 18 projects. And I had the toughest time choosing between them! Originally I was going to make the portfolio tote, but I've been on a mission to fill our bed with cozy pillows and I've been missing a lumbar pillow, so this spotlight cushion was the perfect project to try!
Because this cushion is going on our bed, the color scheme was more or less limited to greys, blues, and pinks. I choose to use a grey Essex linen for its soft texture and used scraps leftover from my Rollakan Cabin Peaks.
For the quilting, I kept it simple and classic with some diagonal crosshatch quilting which allowed the focus to stay on the spotlight pluses.
I love, love the end result! I wish I had gotten more progress pictures but the book has wonderful and so easy to follow instructions and the whole thing came together, from cutting to use, in an afternoon, here in rainy Washington - truly a rainy day sewing project!
Be sure to take a look at the Rainy Day Sewing Book hashtag on Instagram for some more wonderful projects from Amy and Kristyne's book!