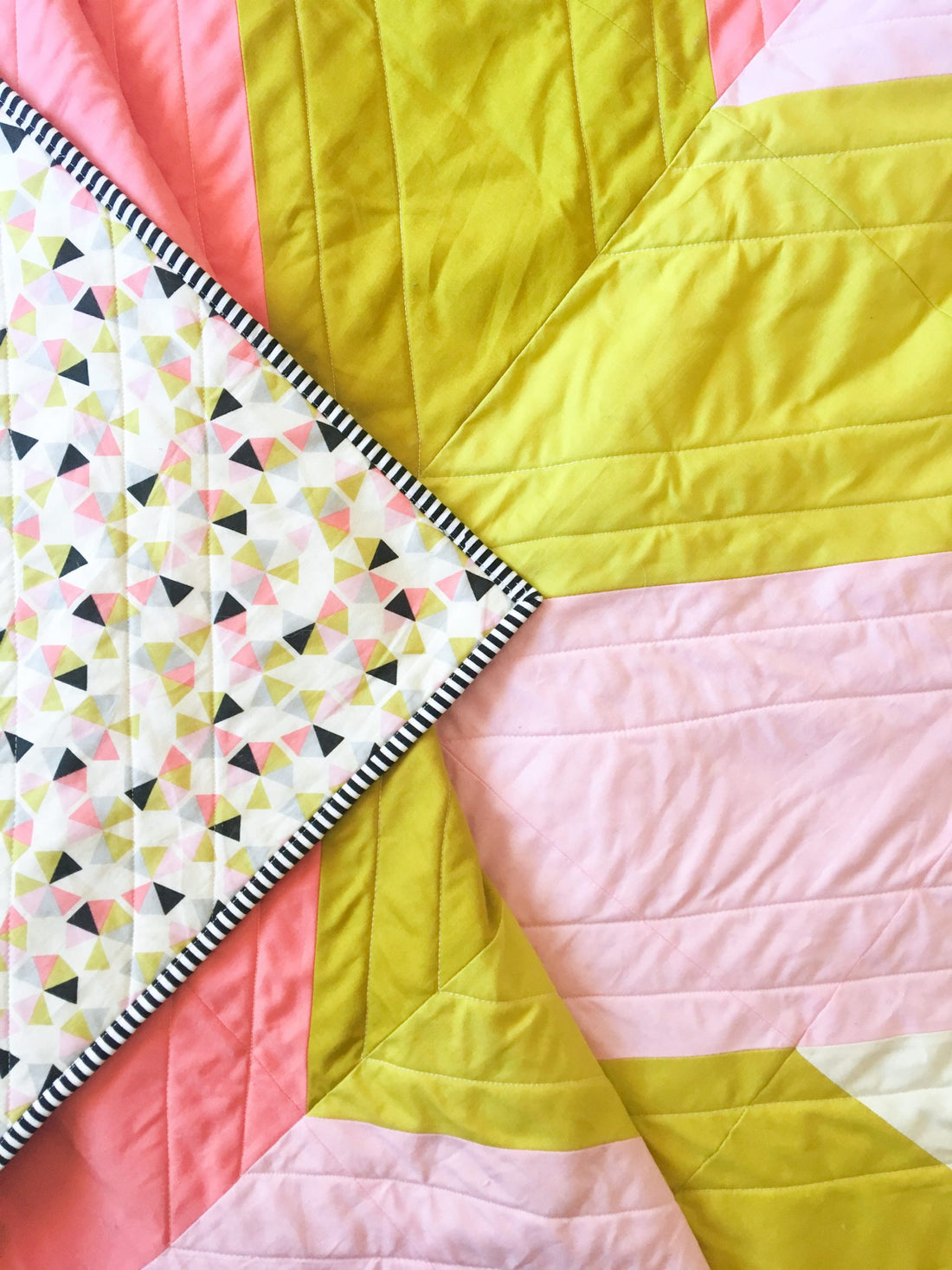 Over the last couple of months, I had the absolute pleasure and honor to work with Erin of The Blanket Statement pattern testing her new quilt pattern Pine Falls.
I'll be honest it took me a little bit to decide on a color-way for this quilt, during a quick trip to JoAnn's I found this Cloud9 fabric and I knew I had my backing fabric and perfect color selection! I did a quick Kona swatch match and got going.
I love, love this pattern. While it uses half-square triangles, which aren't always my favorite, the big blocks and arrangement make for such a quick and fun quilt top I didn't mind working with all HSTs!
Also, for the very first time, I used the modern quilting go-to striped binding! I was nervous and wasn't sure I really wanted to do it, but I am SO glad I did go with it! It goes so well with the geometric pattern of the quilt top and matched perfectly the backing fabric!
If you're looking for a quick, but striking quilt the Pine Falls quilt is the way to go! You can get the pattern over at The Blanket Statement's website, and it comes in a variety of sizes including wall hanging, baby, throw (the one I made!), and bed sizes!