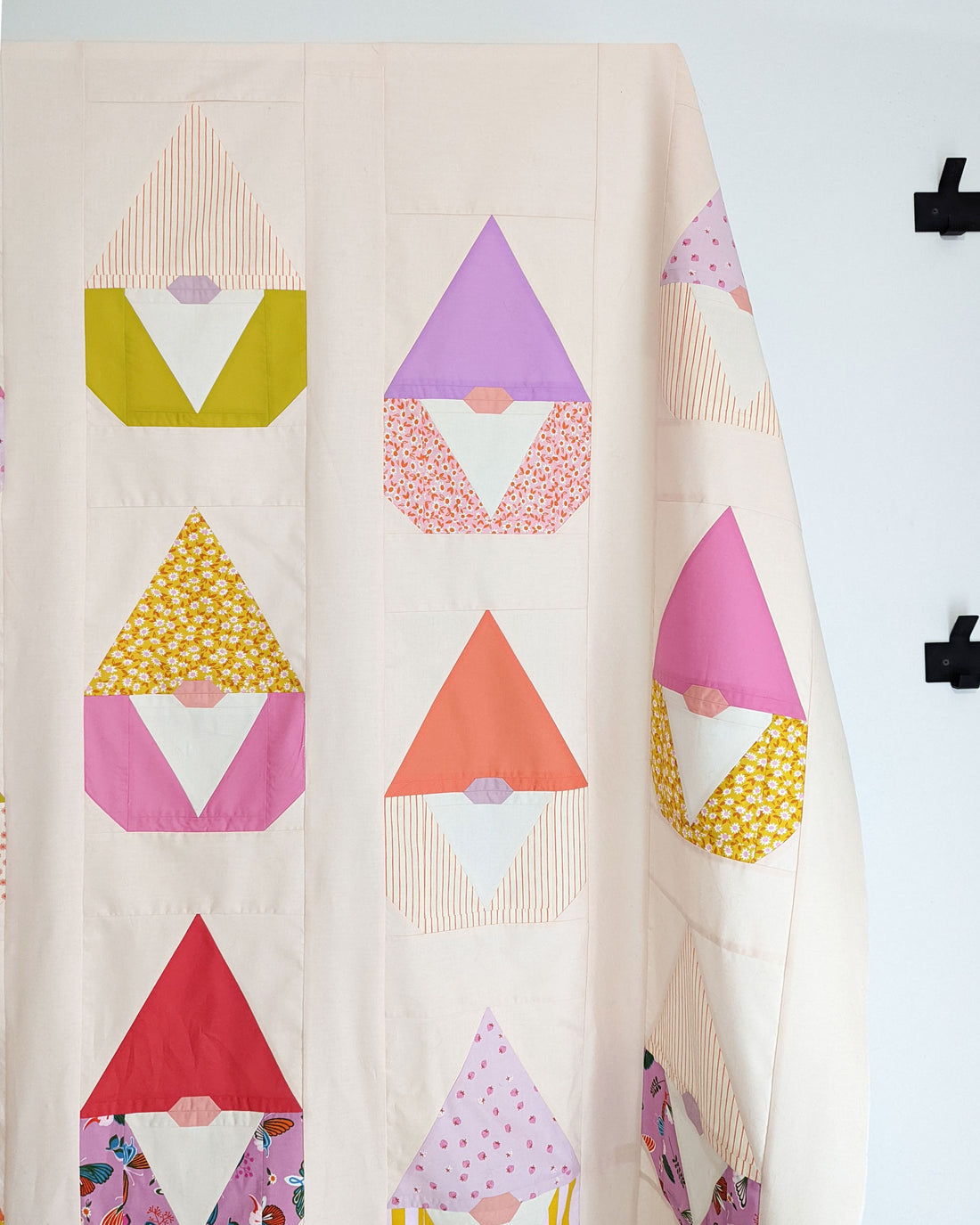 Nordic Gnome - Testers Quilts
Testing is such an integral part of releasing a new quilt pattern, and even though Nordic Gnome got its start during Quiltmas and was tested there as a standalone block, I knew I still needed to have the full pattern tested.
And I am so glad I did! My amazing testers caught a couple of typos and made this pattern even better than it was, all the while making some beautiful quilts. So scroll on down and take a look at these little beauties.
--
Spring Nordic Gnomes
Maechen completely blew me away when she first shared the fabric pull for her Nordic Gnome test, and I completely fell in love with her finished quilt top. I love, love how happy and bright this quilt top looks!
Fall Gingham Table Runner
I love, love how Delphine's tradional gingham fabric looks in her table runner. And I love how she modified the layout so that the gnomes could faced both sides of a table where people are sitting.
Solids Table Runner
I always adore Lauren's fabric pulls and this was no exception! I love how the muted colors look in this quilted table runner she made.
Any Time Solids Gnomes
Kate is one of my best testers and I always love the different versions she makes of my patterns. Her all solids version of Nordic Gnomes is so, so wonderful (and peep that lil puppers on the second photo!)
Modern Christmas Gnomes
Jessica of Sew Millie Mae makes some of my absolute favorite quilts each testing round and this was no exception. I love the modern Christmas fabric she used for her test and how it looks against the grey background fabric.
Solids Christmas Table Runner
And last, but definitely not least it's Breanna's all-solids Christmas table runner. I love the different shades of the traditional green and reds she used for this adorable table runner.
Purchase the Pattern