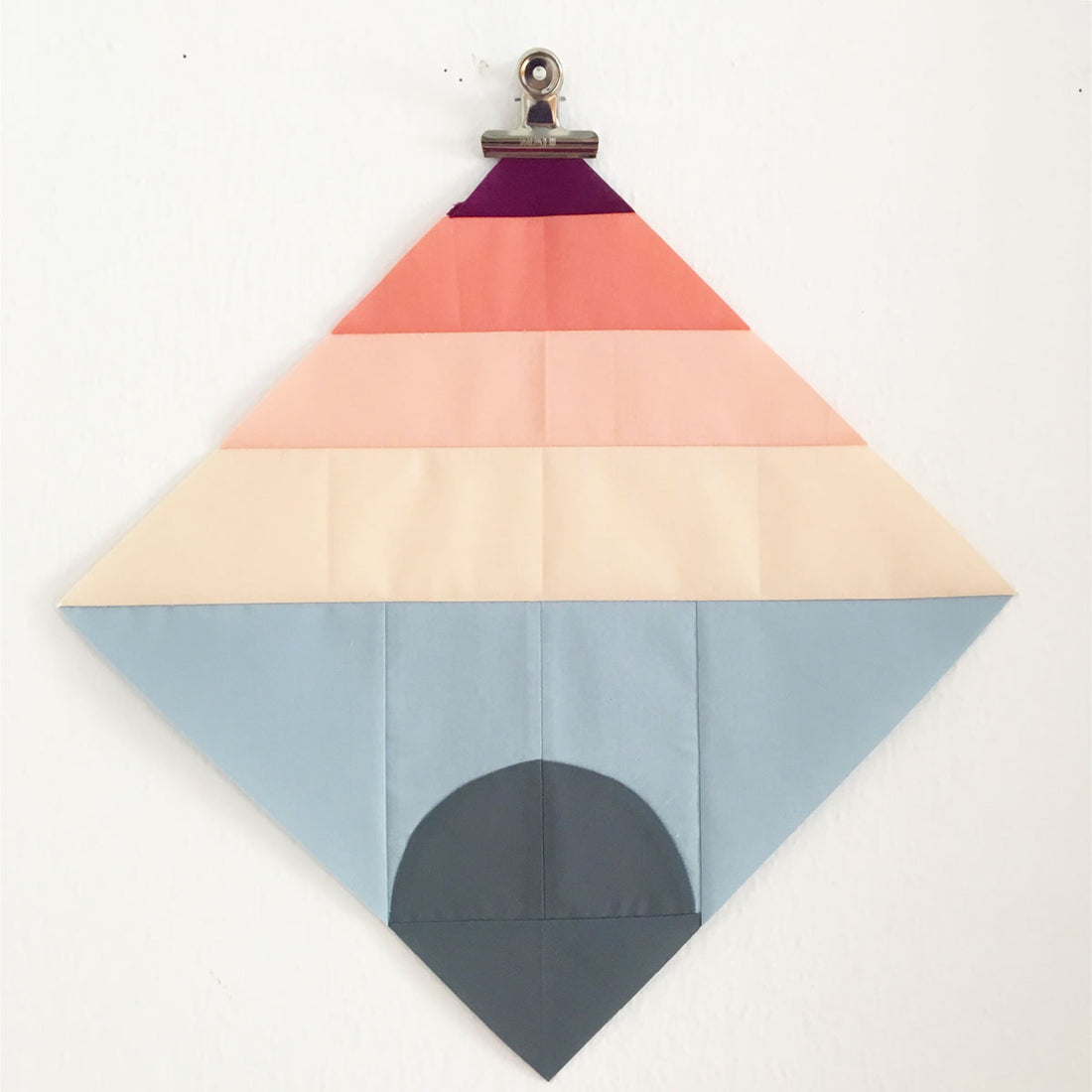 I am so, so excited to share with you today my Mountain Horizon wall hanging!
Back in April, Brittany from Lo and Behold Stitchery shared a sneak peek of a new pattern on which she was working. I did something I never would usually do - I messaged her and said: "I don't know if this is how it's done but if you need testers, let me know!" Thankfully, Brittany didn't think I was a crazy person and took me up on my offer to test her new pattern.
It was honestly an honor and absolute pleasure to do so. Her pattern is well written and clear to follow with lots of diagrams and tips!
I had a lot of fun working on this quilt top, and I SO wish I would've had more time to work on it before our move back to the States because if so I might've gone for a full sizes quilt! The blocks are easy and come together speedy fast.
I wish I had pictures of the completed quilt, but with the move and my decision to hand quilt the whole thing, it's not finished yet. I'll be sure to share the finished product once it's ready!
If you love this pattern as much as I do, be sure to buy it right here. It comes in Wall Hanging, Baby, Throw, Full/Queen, and King Sizes. Brittany hosted a quilt-along for it that resulted in a lot of awesome versions. You can view them all under the #mountainhorizonquilt hashtag.
I've gotten a lot of questions about the colors I used for this quilt top, and they're listed below.