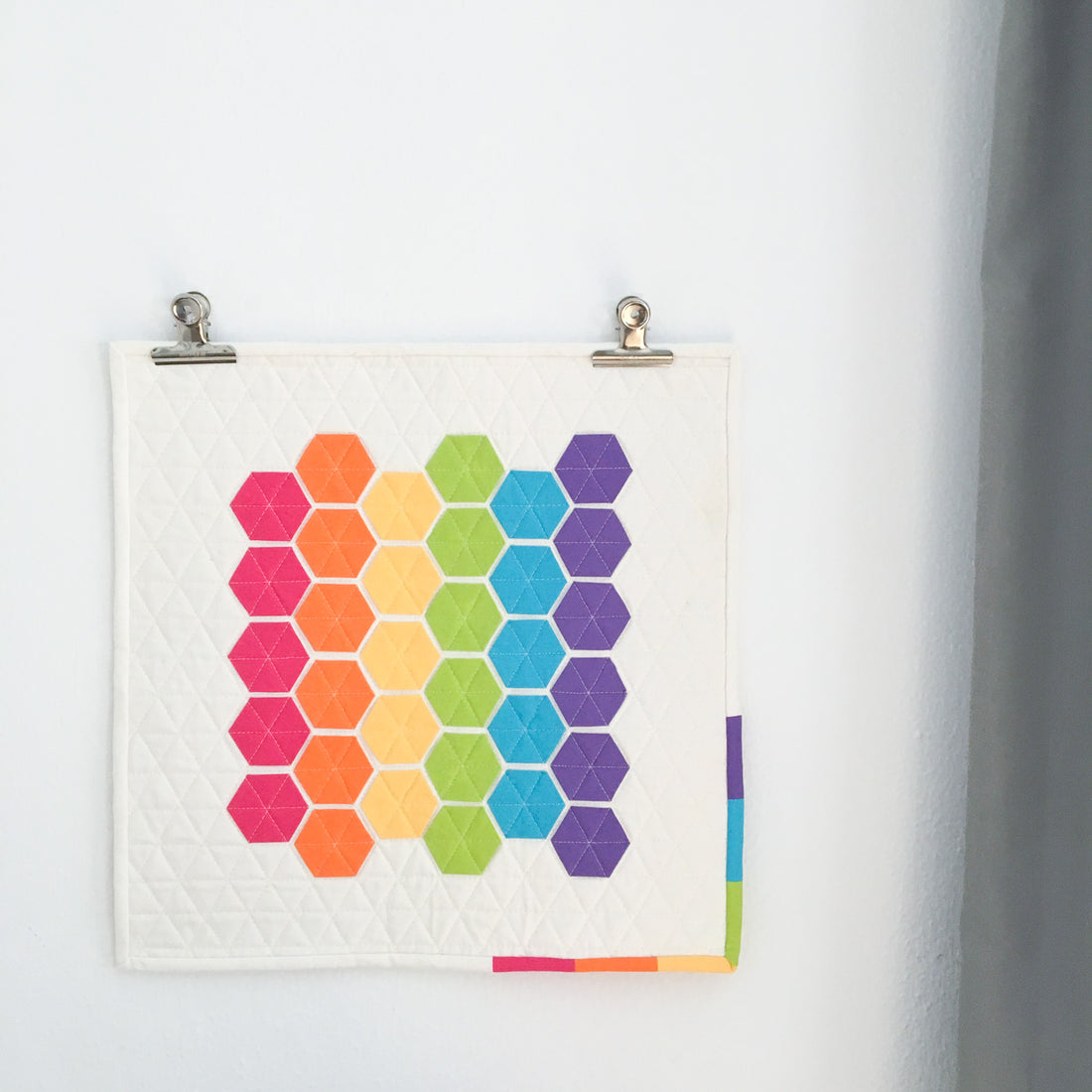 Modern Hexies: My Latest Quilty Obsession
As I delved into the world of modern quilting, one project kept popping up at me: Modern Hexies. As soon as I saw them, I knew I had to make them but didn't know where to get started. After a quick search, I discovered Nicole, the Queen of Modern Hexies, on Instagram!
Modern Hexies get their foundation from English Paper Piecing, but Nicole brings them into modern quilting by switching things up a bit. Instead of joining the hexies together by hand, they are laid out about 1/4 inch apart and then quilted down onto a background.
I love this take on traditional English Paper Piecing for a few reasons. First, it's much faster than EPP and the layout possibilities are truly endless.
For my first Modern Hexies project, I went with a pretty basic rainbow columns approach and loved the result! I had a lot of fun basting the hexies and then coming out with just the perfect layout. But one of my favorite parts of this project has got to be the binding. I took a 2.5-inch piece of each color I used for my hexies and joined them to make a rainbow corner.
I love how this turned out, and I'm already planning a couple more Modern Hexies projects! I'm thinking about making one more wall hanging with scraps from one of my favorite fabric collections, and a set of pillows as a gift!
---
Trending Patterns