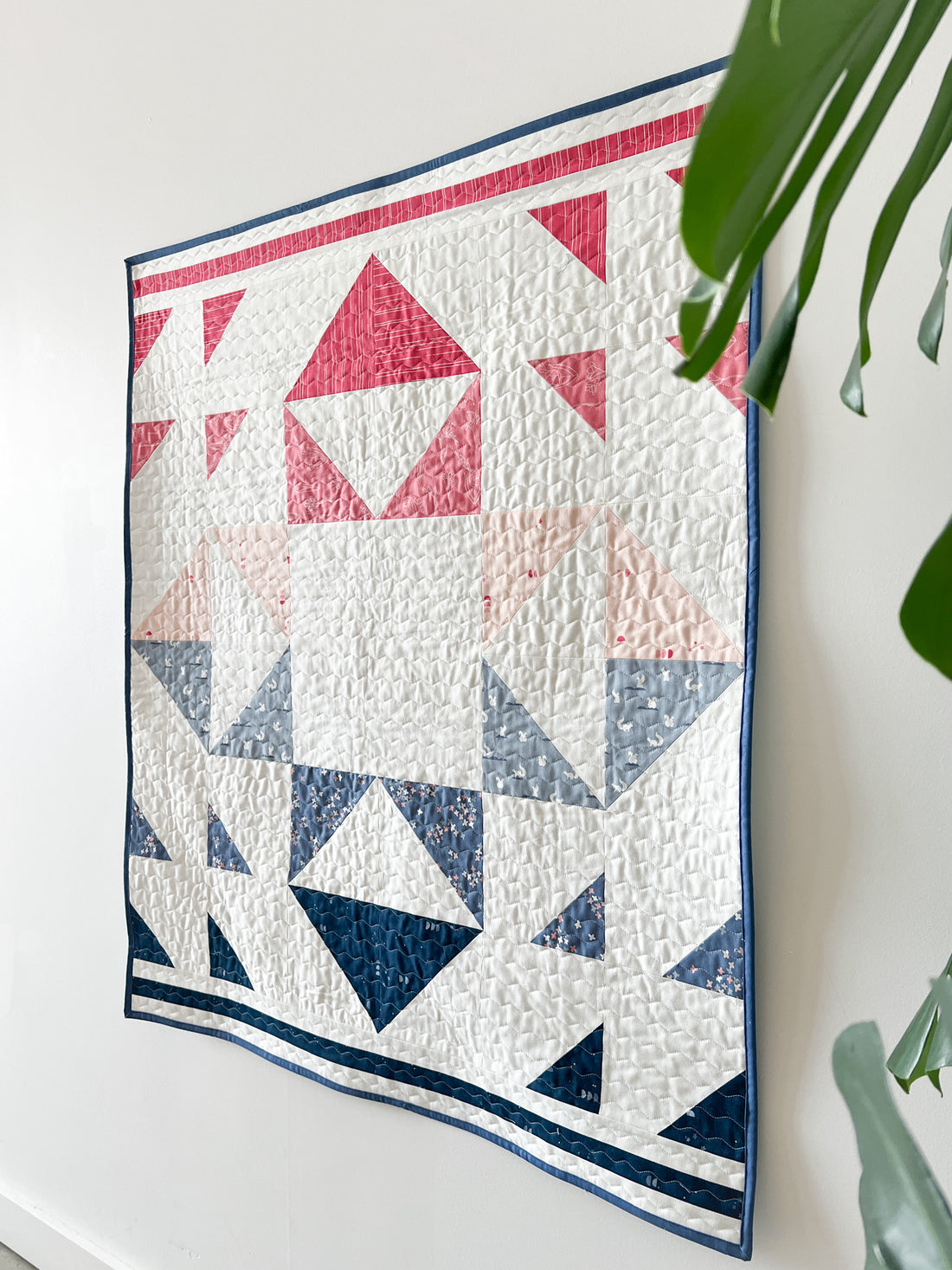 Modern Heirloom Quilting - The Zephyr Quilt
I'm specially excited to share today's quilt because it's a very special make. My friend Amber has been hard at work on a book, Modern Heirloom Quilting (which you can get here) and today's quilt is from the book!
Amber is the creative behind Alderwood Studio, Modern Makes Membership, and Pattern Writing Academy. And we've become friends over the last couple of years through Instagram. She reached out to me earlier this year, wondering if I'd want to join the blog hop for her book release and I couldn't say yes fast enough. All the quilts in the book are gorgeous and I had such a hard picking one to make, but after some time I decided to make Zephyr. 
Zephyr is a modern half-square triangle quilt that comes together so, so quickly! I made the baby size and this one of those quilts that you can put together in an afternoon - perfect for those last minute baby shower gifts.
South Hill Fabric
For the fabric, I used some of the advanced yardage I have of my second fabric collection, South Hill, which will be shipping December 2022 (just a few weeks!). I love how the pattern allows for the color progression from the top to bottom and how each piece is nice and large so you can showcase your favorite prints.
Just look how adorable these little squirrels look!
I finished my Zephyr quilt with some trusty wavy quilting on my Janome 9450. I debated between this and some straight line quilting, but chose the wavy stitch to help soften the straight lines in the quilt design. I love the texture this stitch provides and how cozy it makes the whole quilt.
All in all I cannot say enough good things about this project and Amber's book. It's a lovely book so head on over to her site to pick up your own copy of Modern Heirloom Quilting!

Other Modern Heirloom Projects
Amber invited a few of us to sample her book, below are the links to everyone participating. Be sure to check out their projects from Modern Heirloom Quilting.
Toad and Sew
The Solent Quilter
Juniperus Threadworks
Porfiria Gomez
Sew Hooked On Treasures
Sunflower Stitcheries
Sarah Ruiz - Saroy
Bookends Quilting
Liza Taylor Handmade
Corinne Sovey
Fish Museum and Circus
Seams Sew Me