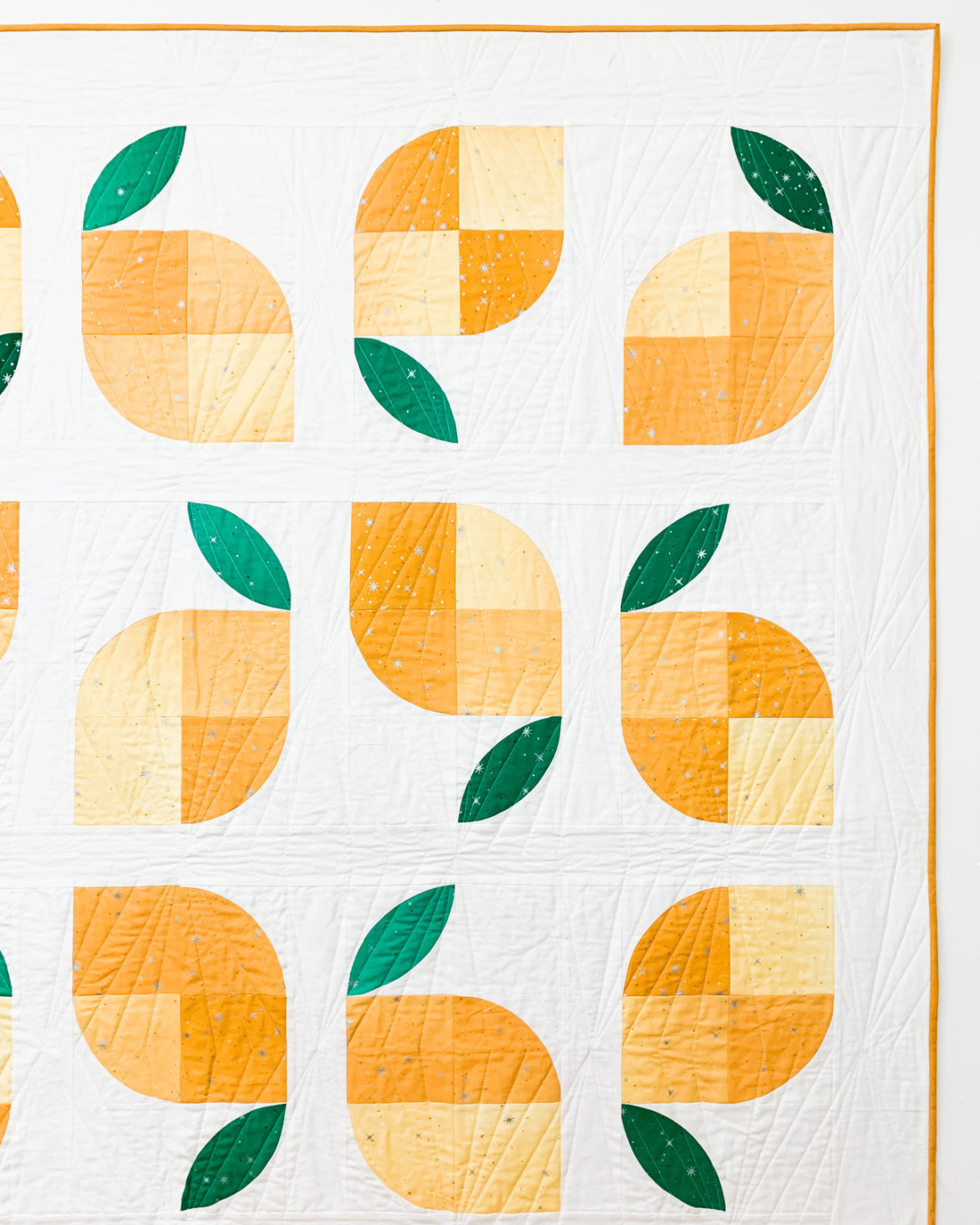 Memi's Lemons in Fairy Dust Ombre
I'm waaaay overdue for this, but I'm finally writing about my Fairy Dust Ombre Memi's Lemons!
As I was working on this pattern last summer, I knew immediately that it would be AMAZING in Ombre Fabrics. In fact, my first test block was with some Fairy Dust Ombre I had left over from my Ombre Joyful Stars and it was love at first sight.
I quickly reached out to Vanessa from V and Co and Lissa at Moda, who kindly sent me the yardage needed for this quilt.
Fairy Dust Ombre is a beautiful fabric and I adore the subtle touches of metallic stars throughout the fabric. It really adds a little something to it! The Ombre fabric naturally lends itself to a scrappy-ish look without all the second-guessing.
For the backing, I used some Moda Grunge fabric so as to not distract from the quilt top, and I finished off with a matching solid binding.
I also adore the quilting on this quilt. I did it all on my Janome 9450, following a pattern in Jacqui Gerig's Walk book. It adds the perfect amount of texture and interest, without overwhelming the beautiful Ombre fabric!
I wish I had more in-process / behind the scenes pictures, but once I got started on this quilt, I couldn't stop until it was finished. I truly love the look of this one and I hope you do too!
---
Purchase the Pattern