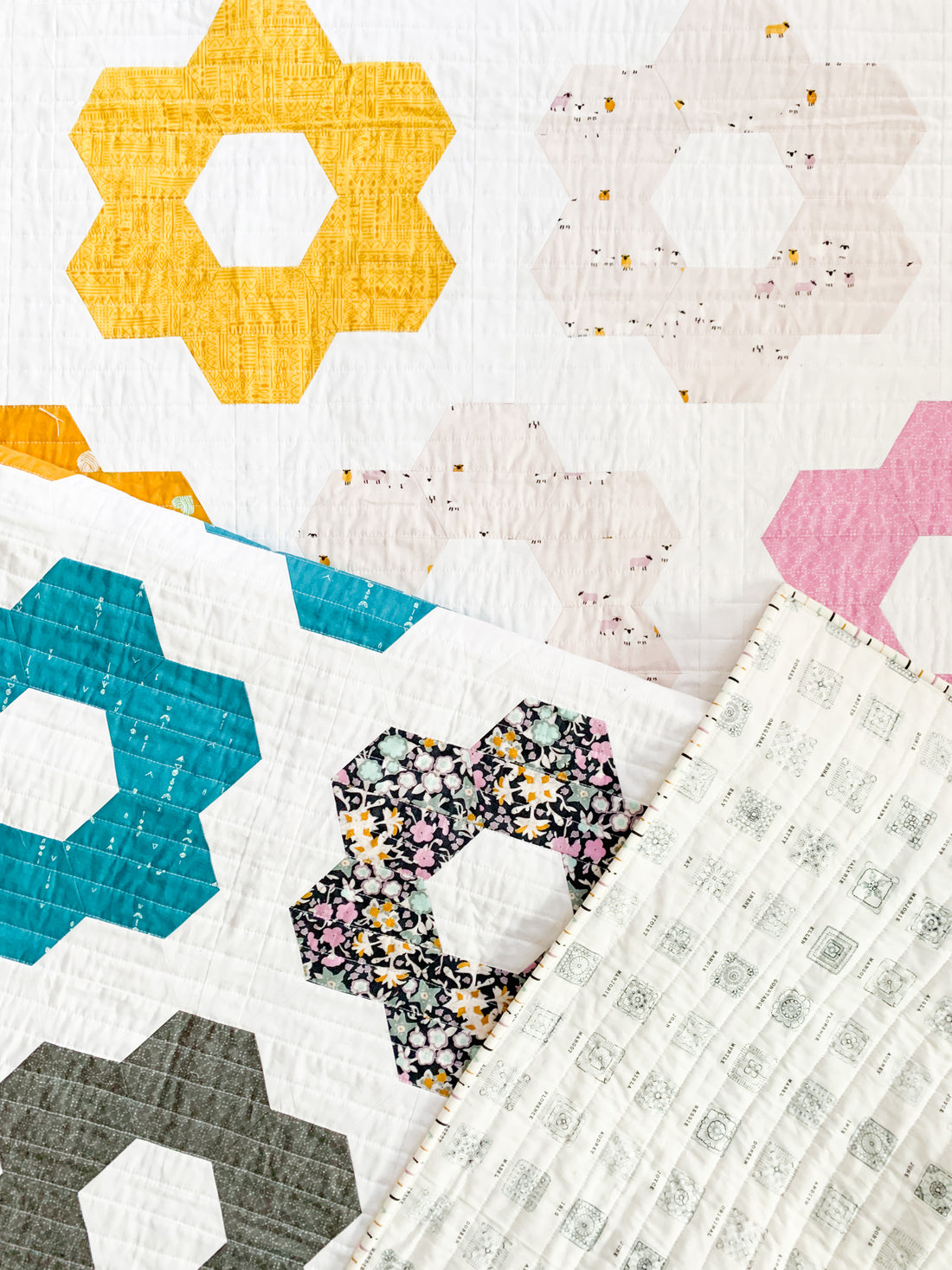 Oh y'all! I am so excited to share this adorable quilt with you all today! The second I saw Mathew's - aka THE Mister Domestic - new fabric for Art Gallery Fabrics, I KNEW I had to made something for my mama. You see, she's an avid knitter and crocheter so the Hooked Collection really couldn't have been more perfect for her!
Once I had the fabric in my hands though, I had a hard time deciding which pattern to use - I wanted the fabric to shine! After pondering for a bit, Hexie Blooms seemed like the perfect fit. It has that vintage vibe but an overall modern look that paired perfectly with the Hooked fabrics. After my first block, I KNEW I was on the right track. I turned into a full blown heart-eyes emoji!
I love, love the colors Mathew used throughout the collection and all the little details like the glasses, the little sheepies, and the 'striped' fabric made up of crochet hooks, which was just screaming to be used as the binding!
I honestly couldn't be happier with how the quilt turned out! Hopefully I can get a quick picture of my mom knitting and crocheting under it haha!
To check out more projects in the Hooked Party, check out Mister Domestic's blog post below here.
Project Info
Fabric - Hooked by Mister Domestic for AGF, Pure Solids in Snow by AGF
Pattern - Hexie Blooms
Machine - Janome Memory Craft 9450
Purchase The Pattern