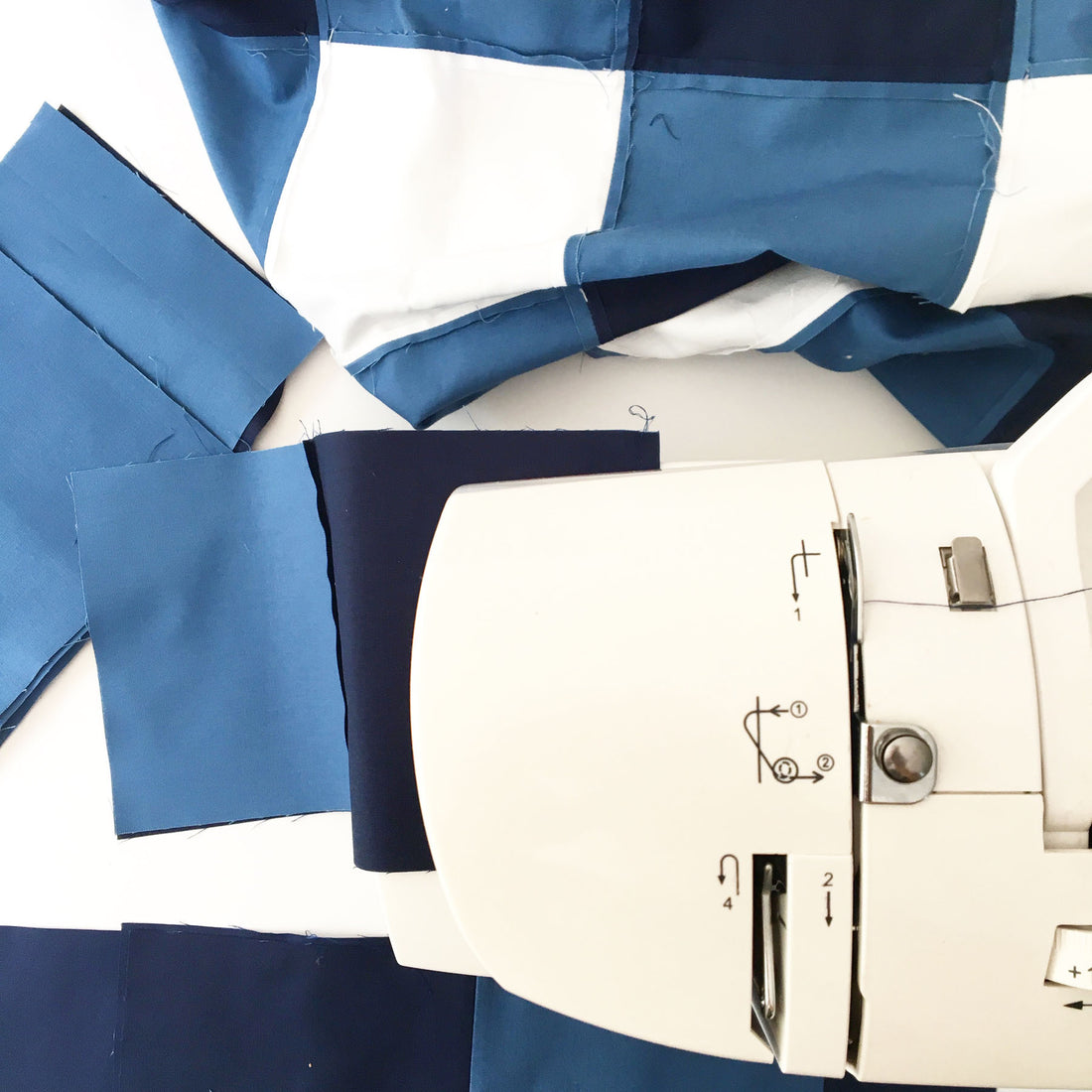 Butterflies, Gingham, and Hexies, oh my!
So what do butterfly, gingham, and hexies all have in common? They are all on my "Works in progress" pile!
Butterfly Bunches
Last month I decided to join my first quilt along and give paper piecing a try! I've been admiring paper piecing quilts from afar for a while now but always been too afraid to try.

That is until Sheri from Whole Circle Studio released her Butterfly Bunch pattern and announced a quilt along. I just can't resist butterflies!
I signed up for a Craftsy class, watched the videos, spent some quality time on YouTube, and then jumped right in. And so far, so good!
I finished my quilt top last week, and I've spent some quiet time ripping the paper out while I decide how to quilt this beauty.

Gingham
A few months ago I got it into my head that I wanted to make a gingham quilt. I love the simplicity of the pattern and how quickly it can be customized to your needs.

Gingham is one of my mom's favorite patterns, and I thought my first one would be for her, but she never decided on colors, so after finding the perfect backing fabric, I went ahead and started one for me and my kiddos.

This quilt will be added to our growing living room quilts collection, and I'm loving how it's coming out so far. I already know how I'll be machine quilting this, but I'm considering adding some hand quilting for added texture, we'll see though!

Hexies
I was going to wait until we got going with our move back to the States to get started on my next Modern Hexies project. What better way to kill some time than to baste hexies, amiright? However, I couldn't resist cutting into my stash of Paperie Fabrics.

I have all my hexies done, but I'm stuck on placement! I can't decide on a good layout. WELP.
Either way, I already have Modern Hexies project #3 planned out. Obsessed, I know, but I cannot resist this World Map! And 117 hexies sounds like a pretty way to occupy my time while I'm without my sewing machine for a month!
I'm really hoping I can finish all of these before our move, but I doubt it'll happen seeing movers come next week, eek!