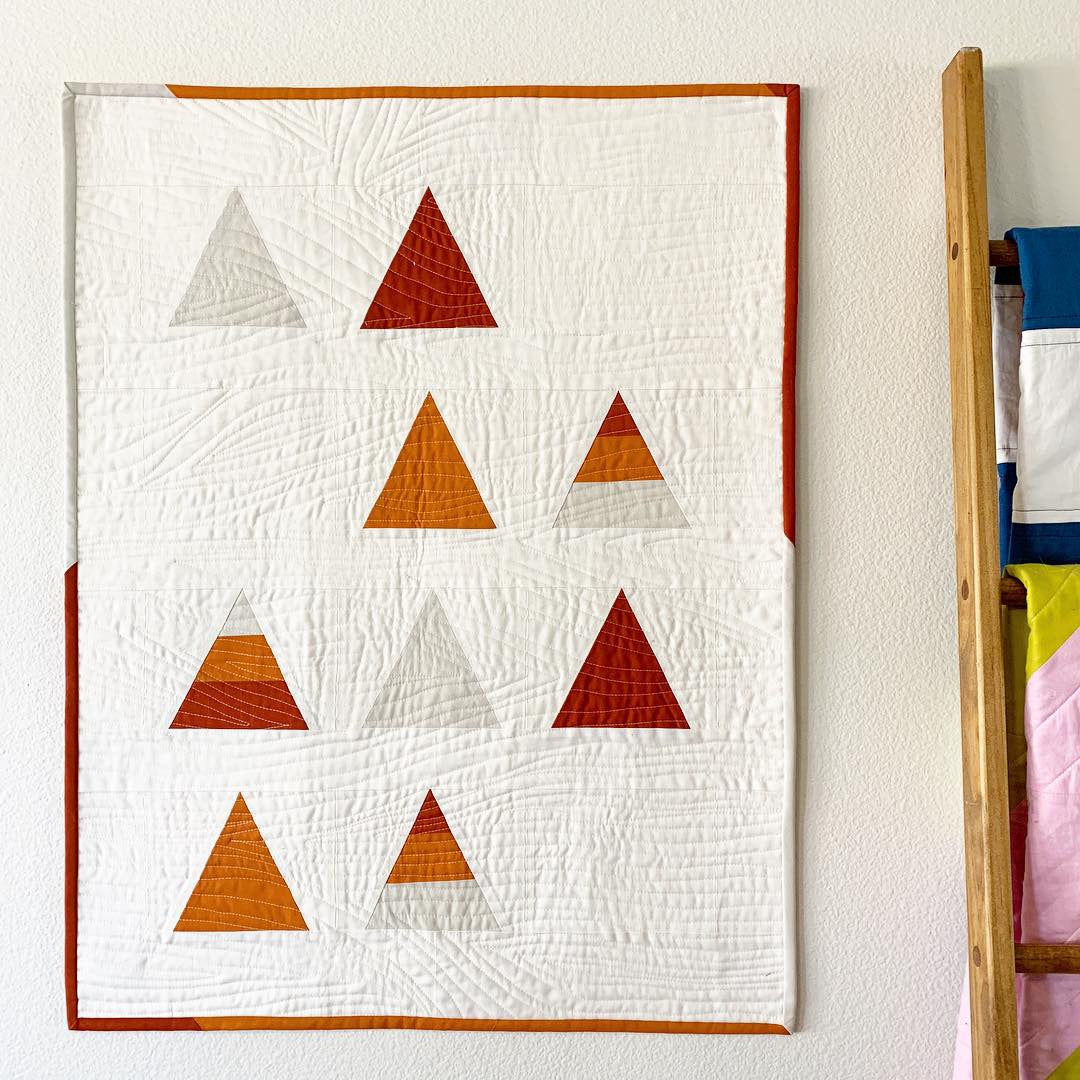 Autumn Breeze - My QuiltCon 2019 Entry
Happy QuiltCon 2019! If you are not in Nashville right now looking at all the beautiful quilts, know that you're not alone, I'm also at home. If you are in Nashville, please yonder over to the mini quilts and say hi to my little guy - Autumn Breeze for me!
Now, for a little backstory on Autumn Breeze. The truth is, I was not going to submit any quilts to QuiltCon this year. I felt none of my quilts were QuiltCon worthy, until I remembered about this mini quilt.
I created the Autumn Breeze quilt as a sample for my first pattern, Tree Farm. It was my "let's see if this idea translates from paper onto fabric and if my math works" quilt. I pieced it around September, and I kind of sort of fell in love with it so I decided to go ahead and quilt it.
I have been asked a lot about the quilting on this. I chose to go with quilting that reminiscent of wood grain and truthfully just winged it. I looked at wood grain patterns, sat at my domestic Janome machine, and with a walking foot, went for it. No markings and no plan other than "wood grain."
And then, after hanging in my home for Thanksgiving, it was destined to sit in a pile with my other finished quilts, until this idea of submitting it to QuiltCon took hold of me.
I agonized over whether or not to submit it and decided to go for it at quite literally the last possible minute. I hit "Submit" on November 30th, after my kiddos went to bed. The number going around for this year was "just over 1750" quilts submitted, my quilt is number 1766. So if it wasn't the very last quilt submitted, it was pretty dang close!
I'll be honest, I'm still in shock that my quilt was accepted! I mostly submitted it so I could get the jitters out, so when the email came through that it was accepted, I couldn't quite believe it!
It's an absolutely honor to have my quilt showing at QuiltCon this year, and I so wish I was in Nashville this weekend. Maybe next year!
Purchase The Pattern
pin for later